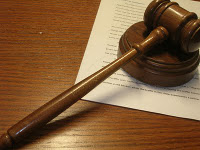 The past few days we've been posting frequently on NC House Bill 709. The bill aims to reform the North Carolina workers' compensation act. Yesterday, News & Observer blog "Under the Dome", which is the "inside source on North Carolina politics and government", touched on the NC House Bill 709 with a little blurb. In a nutshell, the post states how the North Carolina Chamber is urging its members to start giving money to amp up for the workers' compensation reform battle. Below is an excerpt from a memo from the president of the North Carolina Chamber, Lew Ebert:
"Plaintiffs' lawyers and labor unions are already mounting a well-financed, coordinated attack on this [Chamber-supported] bill. They flooded the legislature … to oppose the legislation even before it had been introduced!"
…more from Ebert in an e-mail to the members of the North Carolina Chamber.
"Our lobbyists are working around-the-clock and going toe-to-toe with our opposition — but it will take an organized, united business community to get this legislation passed!"