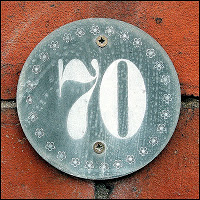 In a late December blog post, we featured a story in the New York Times on a FDA approval process used by DePuy to get the ASR Hip Replacement system to market faster without any clinical testing. To put that blog post in a nutshell, where drugs have to be tested through a series of clinical trials, implants and other medical devices can be put to market if they simply resemble a product which is already used in the medical community. This process is known as the 510K process. For a full description of the 510K process, please view it here.
Last week, The New York Times again covered approval processes by the FDA in their article,  Recalled Devices Mostly Untested, New Study Says, penned by Barry Meier. The article is based off a study published on the website of The Archives of Internal Medicine. The full text study can be viewed here.
The study analyzed the FDA's high-risk list of device recalls from 2005 to 2009. Using that data, they then searched and found what process was used in the approval of the product. From 2005 to 2009 there were 113 recalls that the FDA deemed could cause serious health problems or death. Out of that 113, only 21 had been approved through the more rigorous Premarket Approval (PMA) process.
This leaves 92 recalled devices that made their way to market by some type of FDA approval. Out of the 92, 80 were approved by the 510K process. So from 2005 to 2009, roughly 70 percent of the recalled devices which were found to cause harm or even death were approved by the 510K process.
For the full article from the New York Times, please click here.
*Picture courtesy of Brian by way of Flickr Creative Commons.