I've recovered from my injury and feel like my losses were well within typical insurance coverage. How can you help me with what should be a simple claim?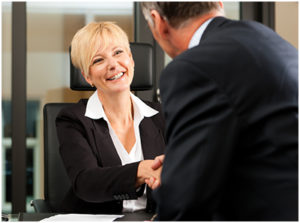 We can work with the insurance company to ensure it has a proper request for the compensation you are due and in most cases secure a prompt and full settlement. But it's important to consider whether the timing is right to settle your claim.
We urge our clients to be sure they are pain free before they attempt to settle an injury case. Doctors will routinely release patients presuming they are 100 percent recovered, but our experience with thousands of injury victims tells us that is not always the case. We suggest you wait 30 days after your doctor's release to make sure you have no recurrence of pain or other medical problems.
Once you are comfortable that you are fully recovered, we can begin putting together your settlement package and send it to the insurance company with a request for a settlement. The insurance adjustor will review it and ask his or her supervisor for settlement authority.
At this point, the adjustor and your attorney can discuss the issues and what is a reasonable amount to be paid to you for your injury. It usually takes four to six weeks of negotiations before we can determine whether a case can be settled without filing a lawsuit. When we get a final offer from the insurance company, we will present it to you with our recommendations.
If you accept a settlement, the insurance company will issue a check for the total amount and send it to our firm. We'll prepare a settlement statement that shows deductions for our legal fee, costs, and payments owed to medical providers. It will also show what you will receive as the net proceeds of the claim. This usually takes one to two weeks to conclude.