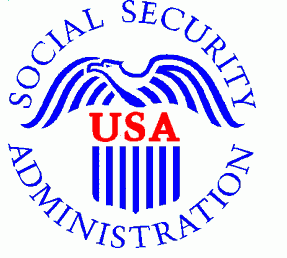 On August 27th the Social Security Administration, in a press release, announced that they have entered an agreement with Microsoft to test the use of a new application in the disability process. If you follow the blog, you may remember this post about the Social Security Administration allocating $24 million towards getting the disability process on the computer and out of the mail.
The new application created by Microsoft is called Health Vault. The following is from the official website and walks through how the application works and how it can help health care providers, patients and also shines a light on how the disability process, with the help of this application, can become more streamlined while aimed at the goal of lessening the waiting time.
The Challenge
Today's healthcare system is complicated and cumbersome. Health information stored mainly on paper is scattered and disconnected. A patient may have health records with several doctors, hospitals, and clinics. Medication and prescription history may be spread across several different pharmacies. Self-care information, such as diet and exercise routines, may be unavailable. And any changes or updates to these records may never reach the treating provider.
The Solution
Put consumers in control of their health information, store it in a central location, and make it easy to share and update. How? With Microsoft HealthVault, a security-enhanced, flexible health solutions platform.
Through HealthVault and the growing ecosystem of connected, patient-friendly applications, people can store copies of their health records obtained from several sources; upload information from health and fitness devices; provide their information to healthcare providers, coaches, and trainers; and access products and services.
HealthVault lets people consolidate their health information into one easily accessible account to help them become more informed and active in managing their health.
Together we can create a connected health community.
Microsoft and the Social Security Administration are currently developing a prototype connecting the two organizations. This first version will be available at the end of this year.