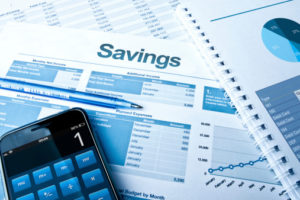 The Great Recession took a heavier toll on people than many realize. Even with the job market improving and stocks rising, many people are living paycheck to paycheck, only one bad break from the street.
Many Americans drained their savings and retirement accounts to get by during the recession. As a result, about 62 percent of people don't have an emergency savings account to cover a $500 car repair or a $1,000 medical bill, according to a recent survey by Bankrate.com, a personal finance website.
People living paycheck to paycheck are vulnerable in the event of a debilitating workplace injury or car accident. A serious injury can leave you unable to earn income for weeks or months. If injured, you'll need to obtain the full benefits available through programs such as Social Security Disability and workers' compensation, which covers work-related injuries. To maximize your benefits, you may need the help of a lawyer who handles workers' comp and SSD claims.
Rising Credit Card Debt
A U.S. Federal Reserve survey in 2014 showed the recession forced many U.S. households to deplete their savings accounts. Fifty seven percent of those who had savings accounts before 2008 said they used some or all of their savings to weather the economic downturn.
Likewise, fewer than four in 10 of those surveyed have a "rainy day" fund set up to cover three months of expenses, as recommended by financial experts. Fewer than half said they could cover a $400 emergency without selling a household item or taking out a loan.
If you are in this financial situation, you are far from alone. Layoffs, furloughs, and company reorganizations threw thousands of people's lives into economic uncertainty. For many, credit cards were the only way to survive. The average household credit card balance stands at $6,802 and is projected to top $7,000 by the end of the year, according to a marketwatch.com article.
This problem appears to be more acute for today's younger generation. While 44 percent of senior citizens have enough money in the bank to pay emergency expenses, only 33 percent of young people who reached adulthood around the year 2000 have savings to cover unanticipated emergencies, according to Bankrate.com.
Positive Point
The Bankrate.com survey did find that more than eight of 10 Americans keep a household budget, which is up dramatically from 60 percent just three years ago. More than a third of them put together a budget on paper, while 18 percent do it in their head. Slightly more than a fourth of them use a computer program or smartphone app.
However, many families still have yet to recover financially from the recession. Average net worth, which is the difference between assets and liabilities, dropped to $81,400 in 2013 from $135,700 in 2007, the Pew Research Center in Washington, D.C. reported. Many families are still living on the financial edge—paycheck to paycheck.
Given the financial challenges of the times we live in, it is important to know where you may turn if you need to maximize your benefits in the event of a serious accident. If you sustain a workplace injury or some other type of debilitating accident in North Carolina, you may need a qualified personal injury attorney to guide you through the complicated application process to obtain all the compensation to which you are entitled while you focus on your recovery.