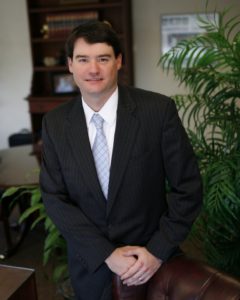 Benjamin T. Cochran, Managing Partner of the North Carolina personal injury law firm Hardison & Cochran, has been named by North Carolina Super Lawyers magazine as a Rising Star in North Carolina for 2010.
The selections for Super Lawyers are made by Law & Politics, a division of Key Professional Media, Inc. of Minneapolis, Minnesota. Each year, Law & Politics undertakes a rigorous multi-phase selection process that includes a statewide survey of lawyers, independent evaluation of candidates by Law & Politics' attorney-led research staff, a peer review of candidates by practice area, and a good-standing disciplinary check.
Mr. Cochran has been representing injured employees in North Carolina since 2002. A graduate of the University of North Carolina at Chapel Hill and Norman Adrian Wiggins School of Law, he is a Board Certified Specialist in Workers' Compensation Law. Less than one percent of North Carolina attorneys have achieved this distinction.
He holds memberships in the American Trial Lawyers Association and the North Carolina Advocates for Justice where he is in the Leaders' Forum. As a compassionate believer in educating others of their rights, he often speaks publicly and has authored a book, 9 Common Mistakes That Can Ruin Your Workers' Compensation Case And How To Avoid Making Them, for residents of the Tar Heel State.
Benjamin T. Cochran's Super Lawyer profile can be viewed here.