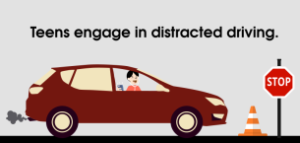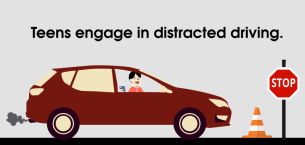 Car accidents are the leading cause of death among teens and teen driving. 
The AAA Foundation for Traffic Safety, which has conducted multiple studies of teenage driving, says many of the teens who are killed in car crashes are passengers of other teen drivers. Research shows that riding with older siblings, teenage neighbors and siblings of friends increases a child's risk of being in an accident.
According to the National Highway Traffic Safety Administration, 1,875 drivers age 15 to 20 years old died in motor vehicle crashes in a recent year. Another 184,000 young drivers were injured in motor vehicle crashes in a year according to the latest year figures are available.
The Centers for Disease Control and Prevention (CDC), which counts teen drivers age 16 to 19 and reports more injuries and deaths in 2011 than the NHTSA, says seven teens died every day in 2011 from motor vehicle injuries.
The CDC says teen drivers face a higher risk because they are more likely than older drivers to fail to recognize or underestimate dangerous situations. Teenage drivers also are more likely than older drivers to speed and allow too little distance between their vehicle and the vehicle in front to avoid accidents.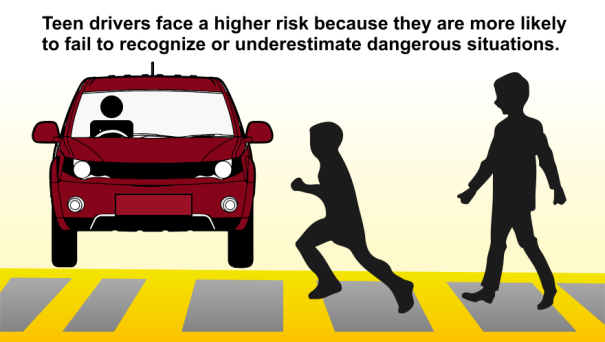 The North Carolina Department of Transportation's latest Traffic Crash Facts report says that speed was a factor in 30.8 percent of accidents involving teens in 2013 and 55 percent of the crashes involving a teen fatality. The number of motor vehicle accidents involving teen drivers increased by 1.7 in 2013, while crashes involving speeding teen drivers increased by 4.2 percent.
Teen Car Accidents in North Carolina in 2013
| | |
| --- | --- |
| Total Crashes Involving Teens |  41,373 |
| Total Teen Injuries | 10,870 |
| Total Teen Fatalities | 63 |
| Crashes Involving Speed | 12,758 |
| Crashes Involving Lane Departure | 9,465 |
| Alcohol Related Accidents | 1,189 |
Source: North Carolina Division of Motor Vehicles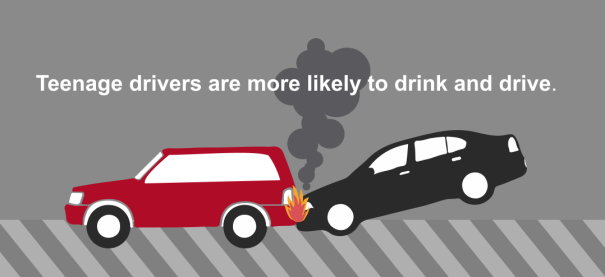 In addition:
Teenage drivers are more likely to drink and drive. In a 2013 survey, the CDC found that among high school students who drove, 10 percent reported having driven after drinking alcohol within the prior month. Also, 22 percent of teens reported that they had ridden with a driver who had been drinking alcohol within the previous month.
In the CDC survey, 6.1 percent of teens from North Carolina who had driven in the prior month said they had driven after drinking in those 30 days. More than three times as many, 18.9 percent, said one or more times in the 30 days prior to the survey they had ridden with a driver who had been drinking.The NCDOT says about 3 percent of all teenage crashes during the year involved alcohol, but 27 percent of teen fatalities and 5.8 percent of teen-diver crashes resulting in injuries involved alcohol consumption.
Teens have the lowest rate of seat belt use in comparison with other age groups. In 2013, according to the CDC, only 55 percent of high school students reported they always wear seat belts when riding with someone else. The NCDOT's report says 52 percent of teens age 15 to 19 involved in fatal crash in North Carolina in 2013 were not wearing seat belts.
Teens engage in distracted driving. Distracted driving is engaging in any activity that takes the driver's eyes and mind away from the task of piloting their vehicle. This includes being distracted by other passengers or electronic devices like cell phones.
The NHTSA says 10 percent of all drivers 15 to 19 years old involved in fatal crashes in 2012 were reported as distracted at the time of the crashes. This age group has the largest proportion of drivers who were distracted, the agency says.
Teens engage in drowsy driving. Lack of sleep impairs a driver's attention, reaction time and ability to think clearly. Crashes caused by drowsy driving, also known as "fatigued driving," are most common in young people, especially those who tend to stay up late, sleep too little, and drive at night, the AAA Foundation says. Teens who have part-time jobs in addition to school run a higher risk of drowsy driving.
The National Sleep Foundation says more than 50 percent of all "fall-asleep crashes" involve drivers 25 years old or younger. In a NSF poll, more than half of teens said they drove drowsy in the previous year. In fact, 15 percent of drivers in 10th to 12th grades said they drove drowsy at least once a week. There are also warning signs of drowsy driving and how to prevent it.
Teens tend to drive at night. The Highway Safety Resource Center (HSRC) at the University of North Carolina at Chapel Hill says the risk of a serious or fatal crash increases sharply in the evening hours and that teens drive more frequently at night and with multiple passengers. The NSF says the combination of inexperience, sleepiness and a tendency to drive at night puts young drivers at risk, especially young men aged 16-25 years old.More than 80 percent of nighttime crashes among 16- and 17- year-old drivers occur between the hours of 9 p.m. and midnight, the HSRC says.
How can we reduce teen driving accidents?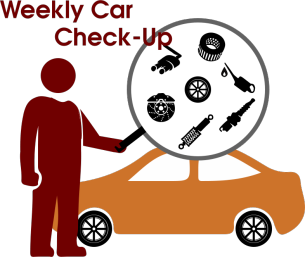 One of the primary tools for allowing teens to get the experience they need to become safe drivers is the graduated driver's license. North Carolina was the second state to adopt a graduated licensing system, according to the HSRC.
North Carolina's system includes two levels of learning permits available at ages 15 and 16, and a provisional license available at age 18. The driving permits put restrictions on the number of passengers a young driver may have and on driving at night.
The NHTSA says in a report titled "Saving Teenage Lives: The Case for Graduated Driver Licensing," that:
"Graduated driver licensing allows young drivers to gain much-needed driving experience in controlled, lower risk circumstances, such as nighttime driving restrictions, passenger limitations, required restraint use for all occupants, and license sanctions that kick in at a lower threshold (e.g., first conviction for a serious violation).
In January 2012, North Carolina began requiring teen drivers to complete driving logs as part of the state's graduated licensing program. These logs are designed to verify that young drivers have had sufficient adult supervision behind the wheel. They must be completed at each level of the graduated licensing program.
Parents also have a role in the safety of their teenagers who are driving or learning to drive. The AAA Foundation says parents should talk to their teens about personal responsibility, their ability to follow rules and any other concerns about their readiness as they begin to learn to drive.
The AAA Foundation and the North Carolina Division of Motor Vehicles say parents must remember that they are role models for their teenagers. As they drive they need to:
Obey all traffic laws
Refrain from using cell phones or texting while driving
Watch their speed
Use turn signals
Avoid tailgating
Refrain from accelerating through yellow lights or rolling through stop signs
Refrain from driving when fatigued or angry.
As you ride with a beginner driver, keep instructions simple and concise, the NC DMV says. Tell the driver where to go and what to do, such as: "Drive to the corner and turn right." Provide feedback calmly, precisely and immediately. Remember to give positive feedback when a teen does well.