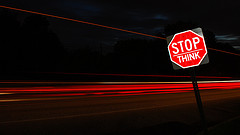 A recent report from the Governors Highway Safety Association (GHSA) shows that teen driving fatalities are on the rise among 16-17 year old drivers in the US. While Drivers Education classes are the norm for teens, many teens and tweens who were surveyed said that they emulate their parents and rely heavily on their advice when they begin to drive.
The GHSA stresses that the best way to reverse this trend may be for parents to remember set a good example for their teens. Car maker, Ford, has a program called "Driving Skills for Life." This program will reach about 200 high schools in 2013. Experts from the program have provided the following tips on what parents can do to help their children become better and safer drivers:
Engage in the driving process – As teens get closer to earning/acquiring their learner's permit, parents should actively engage with them about driving. Talk about safe driving behaviors, practice with them, seek educational opportunities, and be clear that unsafe actions won't be tolerated.
Buckle up – It's the law, and if parents don't wear their seat belts, their teen is more likely to do the same. In a crash, a person not buckled up is much more likely to be injured or killed than someone wearing a seat belt.
Never speed – Research done for Ford Driving Skills for Life shows that if parents speed, their teens are more likely to do the same. Excessive speed continues to be a factor in about one third of all traffic deaths nationally.
Don't drive distracted – By setting a tough "no distractions" rule for their teens and modeling this same behavior, parents send the message that distracted driving will not be tolerated.
Don't follow too closely – Parents should keep the proper distance from the car in front of them. Rear end collisions are common and preventable.
Always scan ahead for hazards – Parents should remind their teens to be aware of what is going on around them by scanning to the right and left as they drive
Limit the number of passengers – Research shows young drivers can easily be distracted by just one additional passenger – increasing the risk of a crash exponentially. Many graduated driver's license programs restrict the number of passengers as a condition of issuing an early license or permit; parents should enforce those restrictions.
Never drink and drive – Parents should remind teens that drinking and driving will not be tolerated.