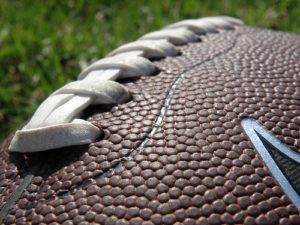 The last time we posted the Friday Feed it was about football. We were celebrating the NFL Lock-Out ending and might have a been a little premature with our celebration in July. Can you tell we like sports around here? Anyway, without any further adieu, let's spin move, stiff-arm and dive into the 81st Friday Feed which brings us college football. Enjoy the games this weekend.
College Football Stats
Your one stop shop for College Football stats. If you can think of a stat, most likely you will find it here very easily. Clean and organized website as well.
College Football Preview 2011
Need to get caught up on the season only moments before the games kick-off Saturday? This is the website for you. ESPN breaks down the season team by team.
College Football Fight Songs
This is what college football is all about: Tradition. Check out your favorite school's audio files.
The 50 Greatest College Football Traditions
The headline says it all.
* Photo courtesy of RonAlmog via Flickr Creative Commons.