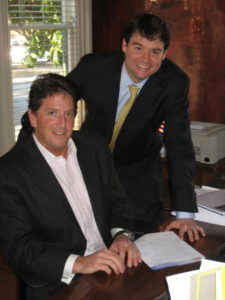 Yesterday, we covered number 1-25 in the list of "50 Things to Look For When Visiting a Nursing Home" from our consumer guide, North Carolina's Guide to Nursing Home Negligence. Let's take a look at 26-50. Again, all of these points should be answered with a yes or no along with comments when you visit. This ensures that you will remember everything about your visit and can come home and weigh the options of one nursing home as opposed to another.
26. The nursing home's management team has worked together for at least 1 year.
27. Residents may have personal belongings and/ or furniture in their rooms.
28. Each resident has storage space (closet and drawers) in his or her room.
29. Each resident has a window in his or her bedroom.
30. Residents have access to a personal phone and television.
31. Residents have a choice of roommates.
33. Water pitchers can be reached by residents.
34. There are policies and procedures to protect residents' possessions.
35. Exits are clearly marked.
36. There are quiet areas where residents can visit with friends and family
37. The nursing home has smoke detectors and sprinklers
38. All common areas, resident rooms and doorways are designed for wheelchair use.
39. There are handrails in the hallways and grab bars in the bathrooms.
40. Residents have a choice of food items at each meal.
41. Nutritious snacks are available upon request.
42. Staff help residents eat and drink at mealtimes if help is needed.
43. Residents, including those who are unable to leave their rooms, may choose to take part in a variety of activities.
44. The nursing home has outdoor areas for resident use and staff help residents go outside.
45.The nursing home has an active volunteer program.
46. The nursing home has an emergency evacuation plan and holds regular fire drills (bed-bound residents included).
47. Residents get preventive care, like a yearly flu shot, to help keep them healthy.
48.Residents may still see their personal doctors.
49.The nursing home has an arrangement with a nearby hospital for emergencies.
50. The nursing home has corrected all deficiencies (failure to meet one or more Federal or state requirements) on its last inspection report.