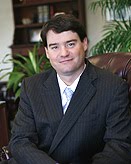 Must an injured worker notify their employer of a work-related injury?
Pursuant to N.C. Gen. Stat. §97-22 the injury must be reported to the employer within 30 days of the accident, unless it can be shown that the employer had knowledge of the injury. The Industrial Commission also may within its discretion allow the claim to be filed as long as the employer was not prejudiced by the delay.
I have been employed at a company for three months and my supervisor is harassing me to the point where I can't sleep at night and my family is being affected. Can I file a claim?
No. Workers' compensation only offers compensation for injuries that are the result of a work related. As of right now, the courts have not recognized employer harassment for the above circumstances as a compensable workers' compensation injury.
What if I have to change my line of work because of a workers' compensation injury?
If you are unable to return to your previous position due to your work related injuries then the North Carolina Workers' Compensation Act allows for the injured employee to be placed in vocational rehabilitation to be provided by the workers' compensation carrier. A vocational rehabilitation counselor will be assigned to help the injured employee find suitable employment.