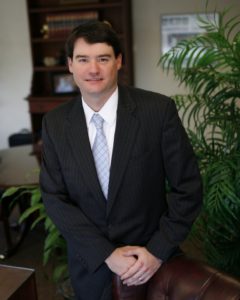 CLICK HERE to request your free copy of "The Guide to Protecting North Carolina Motorcyclists & Their Families"
This past weekend an employee at our firm took a motorcycle riding class at Ray Price Harley Davidson located in Raleigh. When he came back, he mentioned to me that he didn't know that a riding section was required when obtaining your motorcycle endorsement in North Carolina. I figured this time of year would be a great time to go over exactly what you need to know before going to the Department of Motor Vehicles in your respected city and earning your motorcycle endorsement. Before we go into the requirements, let me mention that the class he took at Ray Price, which included a riding section that he had to pass to complete the course, omits him from having to complete the riding course at the DMV.
The following is directly from the NC DMV website on Motorcycle endorsements:
_____________________________
Who can apply for a motorcycle endorsement or motorcycle learner permit?
A motorcycle endorsement or motorcycle learner's permit may be obtained upon initial issuance of a driver license, or at any time thereafter, if you possess a:
full provisional (level 3) license;
a regular license;
or a commercial driver license.
What steps are involved in getting a motorcycle endorsement or motorcycle learner permit?
The steps to apply for a motorcycle endorsement or motorcycle learner permit are initially the same as the steps in applying for a North Carolina driver license, but with additional requirements, fees and tests.
Motorcycle Requirements
To apply for a Motorcycle Learner Permit:
If the applicant is at least 16 years old but less than 18 years old, the applicant must possess a full provisional license issued by the DMV. In addition a parent or guardian's signature is required.
If the applicant is 18 years of age or older, the applicant must possess a license issued by the DMV.
To apply for a Motorcycle Endorsement:
To obtain a motorcycle endorsement you must possess a full provisional license, a regular or commercial license.
Motorcycle Fees
The fees for an original North Carolina driver license and learner permit are as follows:
Endorsement or Permit Fee
Motorcycle Learner Permit $15.00/ 18 months
Motorcycle Endorsement $1.75 / yr.*
Your license will be issued for a period of 5 or 8 years depending on your age. Ages 18 through 53 will be issued for 8 years. Ages 54 and older will be issued for 5 years. The cost of your license and any endorsements will be computed based on the yearly charge.
Motorcycle Tests
To get your Motorcycle Learner Permit you have to pass three tests: vision, traffic signs, and motorcycle knowledge. If you plan on getting a full Motorcycle Endorsement you'll have to pass four tests:
Vision
Traffic Signs

Motorcycle Knowledge
Motorcycle On-Cycle Skills (Road Test)
NOTE: Motorcycle skills tests are given on Tuesday, Wednesday, and Thursday at 8:30am and 2:30pm, weather permitting. The knowledge test must be completed before the skills test is given.
If you are applying for your Driver License at the same time as your Motorcycle Endorsement or Motorcycle Learner Permit you will only have to take the vision and traffic signs tests once.
_____________________________
So there you have it. The North Carolina DOT provides a Motorcyclists' Handbook for study of the exams. You can view it here.
For questions regarding motorcycle accidents, contact Hardison & Cochran online or by phone (800-434-8399) today.