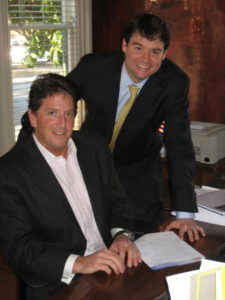 Choosing a nursing home is a difficult process. Most of the time, your loved one is leaving a hospital and there is not much time to make the decision. Further, most family members want to make sure their loved one is placed in a nursing home that is close by. Thus, for those of you who live in rural counties, there are not many choices. And, because there may not be beds available, your choices are even further limited.
The social worker at the hospital will give you a list of nursing homes in your county. However, the social worker will not usually give you a recommendation about a particular nursing home. So, it is up to you to find out about the quality of the nursing home.
There are several things that you can do in order to learn about the quality of the nursing home that you are considering.
If you have access to the internet, get a copy of the pamphlet, "Guide to Choosing A Nursing Home" published by the U.S. Government's Center for Medicaid and Medicaid Services: //www.medicare.gov/Publications/Pubs/pdf/02174.pdfIf you do not have internet access, you can contact Medicare at 1-800-MEDICARE and ask for a copy.
Go to the website, medicare.gov/NHCompare, and follow the step-by-step instructions to find nursing homes in your area. Search by nursing home name, or by city, county, state, or ZIP code. On the website, you can compare the following information about the nursing homes you are considering: Five-Star Quality Ratings, health inspection results, staffing, quality measures, and fire safety inspection results.
Visit the nursing homes you are considering or have someone visit for you. Take a copy of the Nursing Home Checklist when you visit. The checklist is featured in the back of our book,

North Carolina's Guide to Nursing Home Negligence

. Request a free copy of the book here.
Contact the North Carolina Division of Health Service Regulation to get more information before you make a decision. The phone number is 1-800-624-3004.