Common Injuries for Retail Store Employees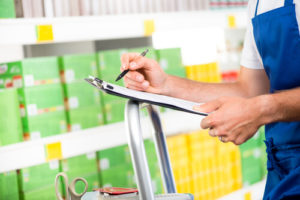 Retail Store Employee Injuries in North Carolina
At Hardison & Cochran, we know that the retail industry is not as safe as it may seem. We realize that handling merchandise can lead to serious musculoskeletal disorders such as sprains, strains, back pain, soreness and carpal tunnel syndrome. We also know that retail workers face a high risk of workplace violence in thefts and robberies. Unfortunately, the injuries suffered by retail workers often are not taken seriously by their employers.
At Hardison & Cochran, we understand how workers who depend on a weekly paycheck such as those in the retail industry may be reluctant to make waves by saying they have been hurt and need help. We want you to know that we are here to help you in seeking workers' compensation benefits and any other relief that you deserve. Our goal is to protect your rights.
If you have been hurt while working in a retail store, call us at (800) 434-8399 or contact us online. We can review your case in a free and confidential consultation.
Injured Retail Workers Have Rights
Most retail store employees are involved in sales and work in clean, comfortable, well-lit stores. But, as the U.S. Bureau of Labor Statistics (BLS) points out, the work presents many physical challenges.
Retail workers stand for extended periods. During peak sales periods, like the Christmas season, they may work long hours with little time off. Their work also requires them to move merchandise, which can involve reaching, stretching and bending. It's not hard to see how back strains, torn muscles, sprains and broken bones can occur.
Additionally, retail workers face the threat of violence such as gunshot or another type of physical assault during a robbery or because a customer becomes upset.
A retail store employee who is injured while performing their job duties should not have to work through the pain in hopes that they will somehow get better.
Most retail store workers in North Carolina are covered by the state's workers' compensation insurance program and qualify for payments to help them with medical bills and lost wages while they take time to recover. They should not fear for their job if they file for workers' comp benefits, and they should not have to fight an employer or insurer for the money they deserve.
If an injured retail store employee was hurt because of unsafe conditions, faulty equipment, violence (perhaps due to inadequate security) or other negligence, they may have a valid legal claim against a third party other than their employer.
At Hardison & Cochran, our attorneys help retail employees who have been injured on the job to seek workers' compensation benefits. We help file claims, and we help employees appeal denied claims.
We can also investigate the circumstances of accidents that occur in retail stores to determine whether a third party may be liable for a worker's injury or illness. A third-party claim could help a worker obtain money in addition to workers' comp benefits.
Our Lawyers Help Injured Retail Store Employees in North Carolina
Hardison & Cochran can help you if you have been hurt on the job at a store. We can help you work your way through the state's workers' compensation system to maximize your workers' comp settlement. We can also examine the circumstances of your injury or illness to determine the possibility of pursuing a third-party claim and other avenues of compensation to assist with your recovery.
Contact us by calling (800) 434-8399 or using our online form as soon as possible if you have been hurt or become ill because of your job duties. We can offer a free and confidential initial consultation to review your legal options.
Sources: