Common Injuries As a Result of a Truck Accident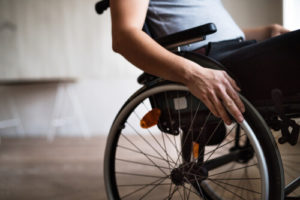 Injuries in truck accidents can be especially serious because trucks are much larger and heavier than other vehicles. Drivers of trucks and passenger vehicles have a responsibility to share the road. When crashes occur involving trucks and cars, the occupants of the smaller vehicle are at much greater risk of suffering severe and potentially fatal injuries.
If you or a loved one has been injured in a truck accident in Raleigh or elsewhere in North Carolina caused by a truck driver, you may have a right to be compensated for the losses caused by the injuries and damages you suffered. You may demand compensation for your medical expenses, your lost wages, damaged earning capacity, pain and suffering, and your family's loss of your companionship.
Contact the compassionate truck accident attorneys of Hardison & Cochran today to speak with one of our skilled lawyers about your legal rights. Our attorneys have handled many serious commercial truck accident cases. We can review the details of your accident and explain your legal options. If you have a valid lawsuit, we will offer to handle your case on a contingency fee basis. You will not have any out-of-pocket costs or owe any attorney's fee unless we obtain compensation for you.
Truck Accident Statistics in the U.S.
Truck accidents frequently inflict serious and life-threatening injuries upon the occupants of smaller vehicles involved in the accidents. Even if car passengers are lucky enough to survive a truck accident, they may have long-lasting effects from their injuries. Traumatic brain injuries and spinal injuries can leave injured truck accident victims with disabilities that require long-term care.
Large commercial trucks may weigh 20 or 30 times as much as a passenger vehicle and require much more distance to come to a stop. Truck drivers often spend many hours behind the wheel to meet delivery deadlines. The driver may experience extreme fatigue, especially if the driver neglected to take required rest breaks.
According to the Insurance Institute for Highway Safety, 4,102 people died in truck accidents across the United States in 2017. Only a fraction of the fatalities were the occupants of trucks. More than 80 percent of those killed in truck crashes were occupants of cars, motorcycles and bicyclists and pedestrians.
Not surprisingly, 66 percent of all deaths of truck drivers and occupants of large trucks involved accidents with another large truck. The fatality rate in truck accidents in 2017 was 30 percent higher than it was in 2009, which was the lowest rate of truck accident fatalities in decades. Some crucial statistics to be aware of include:
32 percent of truck accident fatalities occurred on interstates and freeways
52 percent of fatalities occurred in accidents on major roads other than interstates and freeways
15 percent of fatalities occurred in accidents on minor roads and streets
49 percent of truck accident fatalities happened in crashes that occurred between the hours of 6 a.m. and 3 p.m.
Truck accidents fatalities occurred more frequently on weekdays than on weekends, when fewer trucks are on the road.
Common Injuries Suffered in a Truck Accident
Truck accidents have the potential to cause nearly any kind of injury, especially for occupants of smaller passenger vehicles involved in the accident. Because of the difference in size between tractor-trailers and passenger vehicles, the injuries sustained by truck crash victims are more like to be severe or catastrophic injuries. Some of the common injuries that occur in truck accidents include:
Cuts and Lacerations
Although cuts and other lacerations can seem minor in comparison to the other injuries in truck accidents, they do have the potential to cause lifelong damage. Shattered glass and metal and objects flying about the passenger cabin have the potential to wound eyes, leaving victims with permanent vision damage or blindness. Severe lacerations can leave victims with disfiguring scars or cause infections that can threaten a person's life.
Head and Brain Injuries
The force of impact of a truck accident can cause head and brain injuries. Head injuries can include fractures to bones in the head, trauma to the brain, injuries inside the mouth, or inner ear injuries.
Brain injuries may cause various physical and psychological symptoms. Mild traumatic brain injuries can result in symptoms such as loss of consciousness, nausea and vomiting, dizziness, fatigue, speech issues, difficulty sleeping, memory or concentration problems, mood changes, and feelings of anxiety or depression.
Moderate or severe traumatic brain injuries can cause extended loss of consciousness, persistent headaches, nausea and vomiting, seizures, weakness in the extremities, loss of coordination, profound confusion and slurred speech.
Broken Bones and Fractures
Common fractures in a collision involving a tractor-trailer or large truck include broken arms and legs, broken collarbones, and broken ribs.
A fractured bone that is merely cracked, while painful, is less dangerous than a bone that is broken into separate pieces. In particular, ribs that have fractured into pieces can damage major blood vessels or internal organs. Fractures that aren't properly treated can lead to mobility issues and health complications.
Amputation
Hands, feet, arms, and legs can be severed in a violent impact, or may have to be amputated when severely damaged after being crushed, torn, or burned.
Burns
Burns can occur in truck accidents when a vehicle catches on fire, if skin contacts hot metal surfaces, or if vehicle occupants are thrown from the vehicle.
Severe burns may require treatment in a special burn unit followed by multiple surgeries to perform skin grafts and reduce scarring to maintain function.
Spinal Cord Injuries
Spinal cord injuries often lead to permanent reductions in strength, sensation, mobility, and other bodily functions.
Spinal cord injuries can have effects such as loss of coordination and/or mobility, loss of strength in the extremities, loss of ability to feel touch/temperature, loss of bladder and bowel control, difficulty breathing, and pain or stinging sensations.
Neck and Back Injuries
The force of impact in a truck accident can cause neck and back injuries due to whiplash. These injuries can occur when a person's body impacts either the inside of the vehicle or the ground if they are ejected from the vehicle.
Serious neck and back injuries can lead to numbness, muscle spasms or tightness, loss of strength in the arms and hands, shooting pain into the arms, or decreased range of motion in the head or arms, or pain that radiates down the leg and/or worsens with standing, lifting, or walking.
Internal Injuries
The blunt force of a truck accidents can injure internal organs, leading to internal bleeding and shock. Internal injuries may not be apparent at first. Symptoms of internal injuries and bleeding tend to include dizziness, weakness, loss of consciousness, low blood pressure, visual problems, numbness, severe headache, severe abdominal pain, shortness of breath, chest pain, or nausea or vomiting.
These injuries can be caused by the force imparted by safety features such as seatbelts or airbags, by glass or metal debris generated by the collision, or even by impact with the ground when vehicle occupants are ejected from their vehicles.
Contact our Truck Accident Injury Law Firm in North Carolina
At Hardison & Cochran, our Raleigh truck accident attorneys have helped injury victims fight for full compensation for more than 30 years. Commercial trucking companies are required to carry higher amounts of insurance because of the catastrophic injuries truck accidents can cause. After an accident, the trucking company and its insurer will try to minimize the truck's liability in the accident. You will need an experienced attorney standing up for you.
When you select Hardison & Cochran to handle your truck accident claim, you will have a dedicated team of attorneys and staff working together to develop the best possible legal strategy for your case.
We take pride in our client communication and accessibility. We strive to ensure that you always understand what is going on in your case. We stay in contact with you to update you on your case. We are strong advocates for our clients. We fight to help our clients pursue a full financial recovery and rebuild their lives after the disruption of a traumatic truck accident.
If you or a loved one has been injured in a truck accident in North Carolina, contact the attorneys of Hardison & Cochran at (919) 444-4444 today to schedule a free case review with one of our knowledgeable attorneys. We work on a contingency basis, so when you hire us to represent you, you won't have to pay us unless we win your case.