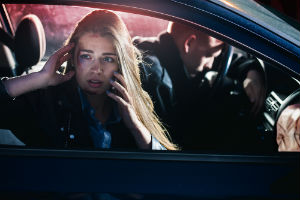 There are tens of thousands of collisions every year in North Carolina. In 2015, there were 119,173 vehicle accidents, with 123,589 people injured and 1,380 deaths. The number of accidents in North Carolina has unfortunately been increasing in the recent years.
Most people have a general idea of what comes after you have been in a car accident as a driver—contacting the police, reporting the accident to your insurer and deciding whether to file a claim.
But what if you are involved in an accident as a passenger? Are your injuries covered?  Whose insurance coverage pays for your medical bills?
What should I do if I am in an accident?
The most important thing to do after an accident is to take care of yourself and seek medical treatment for any injuries you may have. Collecting information is also essential. You may have a claim that is separate from the driver's claim. Make sure you document and collect as much information as you can for your claim.
Here are a few things you should do after you have been in an accident:
Seek medical attention. See a medical professional immediately after the accident and follow up after a few days or weeks if you have any new pain or symptoms.
Write it down. Write down the details from the accident while they are still fresh in your mind. The longer you wait, the more you will forget.
Get the police report. A police report officially documents an accident and may identify who was at fault. You should call the police and obtain a copy of the report.
Avoid discussing accident details or injuries with other drivers. Any comments you make could be used against you or others after the accident. Do not give a recorded or official statement to anyone else's insurance company before talking to a car accident attorney.
Consult with an experienced personal injury attorney. An attorney will provide a helpful perspective about your legal options. An attorney generally will be able to help you recover more than if you represent yourself.
Whose insurance pays if I am injured?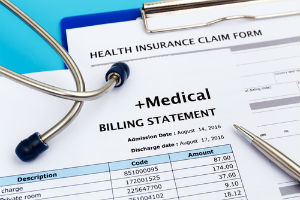 As a passenger, you have several options for seeking compensation after an accident, depending on the specific facts. You may have a claim against the driver of the car, the other driver, both, or possibly your own insurance.
A driver's bodily injury liability insurance usually covers medical expenses, rehabilitation, lost wages, pain and suffering up to the policy limits.
Being able to claim damages from both drivers, if they shared liability, could be helpful if you have serious injuries that result in medical bills and other expenses that exceed the coverage limits of either driver.  If the amount of damages was $50,000, for example, the total amount that you receive from both insurance companies, collectively, cannot be more than $50,000.
If the driver has optional medical payments policy, you may be eligible to receive compensation for reasonable and necessary medical expenses through this coverage. Medical payments coverage is not based on fault, and usually only covers medical expenses.
For any amount remaining in damages above the amount you are able to receive from the driver's insurance company, you may need to make a claim through the medical payments portion of your own auto insurance policy. You can ask your insurance agent or personal injury attorney for more information about this option.
Can I be at fault for the accident?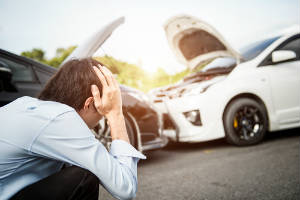 There are some situations in which you, as a passenger, may be considered to be at-fault in an accident. You should know that North Carolina follows a theory of pure contributory negligence when it comes to collisions.
Pure contributory negligence means that if a victim in an accident is at fault in any way, he or she may not be able to recover compensation from another negligent party. This means that if you—even as the passenger—do not exercise due care for your safety, you may not be able to recover from another negligent person, such as the at-fault driver.
Even if the driver causes the accident through reckless driving, speeding, running red lights, and so on, if the driver is intoxicated and you chose to ride with them, you may be contributorily negligent.
Contributory negligence for passengers mostly applies to cases where a passenger willingly rides with an intoxicated or impaired driver. It does not apply to situations where the passenger was not wearing a seatbelt.
There have been several court cases that have denied recovery to a victim because they willingly rode with an impaired driver. If you own the car and you let someone else who is intoxicated drive, you may be held responsible for any damages and could possibly face criminal charges.
The lesson to be learned is that you should never ride with someone who is intoxicated, because the law is not on your side.
Except in the case of choosing to ride with an intoxicated or known reckless driver, it is unlikely that you can be considered at fault. That is especially true for children under the age of 14. It is impossible for a child under the age of 7 to be found guilty of contributory negligence, and extremely difficult for a child between the ages of 7 and 14.
What if the driver is related to me?
If the driver is related to you (as in, immediate family, same household related), and is responsible for the accident, you may still be able to claim compensation through medical payments insurance.
If the other driver is at fault, you also may still have an option for recovery.
We Can Help
Hardison & Cochran has served the communities of Raleigh, Fayetteville, and Wilmington, North Carolina for more than 30 years. We are committed to serving our clients.
If you have been in a car accident, do not hesitate to contact us for a free consultation about your accident and injuries.  Call our experienced car accident attorneys today and schedule a consultation.