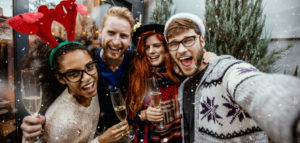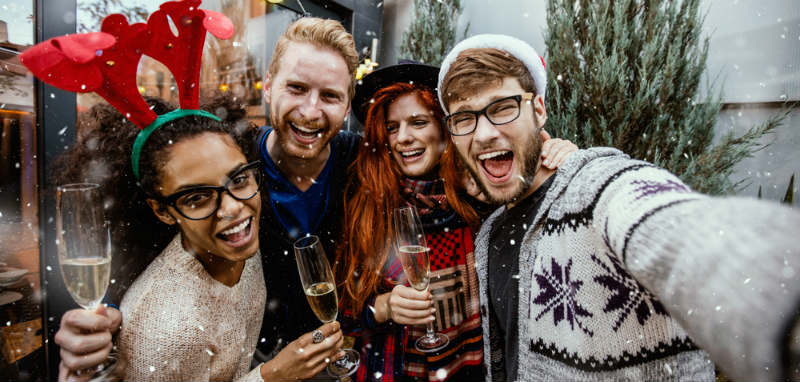 It's that time of year again: the tree is decorated, the lights are hung, and regardless of your personal traditions or beliefs, there is a good chance you will be invited to an office holiday party.
While work holiday parties are a great chance to connect with coworkers and celebrate the season and a successful year, there is also a risk of injury. While most people never think that they will get hurt at a work Christmas party, it is important to know what your rights are if an injury does happen.
Work Christmas Parties and Accidents
A variety of accidents and injuries are common at work Christmas parties. These include:
Slip and fall accidents – A slip and fall could occur because of snow or ice in a driveway, spilled food or drink, dancing gone wild, or an object in the way.
Sports injuries – Many companies incorporate a game or sports activity, such as kickball, as part of their holiday party. While this can be fun, it is an easy way to get hurt.
Food poisoning. Another potential injury type at a holiday work party is food poisoning. It is rarely fatal but can be extremely uncomfortable and require expensive medical care.
Alcohol-related injuries. From getting sick from drinking too much to experiencing a fall because of loss of coordination related to imbibing too much, alcohol-related injuries can and do happen at office Christmas parties, where alcohol is served.
Injured at the Office Christmas Party, Now What?
If you suffer any type of injury during your work holiday party, you probably want to know what happens next. Will workers' compensation cover your injury, even though it occurred at a work party rather than during a regular work day? Can you sue your employer? Will you be retaliated against if you take legal action?
Workers' Compensation and Christmas Party Injuries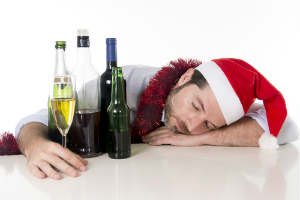 The good news is that in some instances, you may still be entitled to apply for workers' compensation benefits, even if your injury occurred at a workplace holiday party. This is because workers' compensation insurance covers injuries that are incurred during the course of employment.
While not all holiday parties fit into this category, many do, particularly if the party is held at your workplace during regular work hours. To determine whether your participation in a workplace holiday party is considered something you were doing "during the course of employment," consider the following:
Was the event optional or required? If attendance was mandatory or part of your compensation, then a strong case can be made that the party was a job-related duty, and that your injuries are covered by workers' compensation.
Was the event during normal workplace hours, or at a separate time and location? If the party occurred as part of the normal workday – i.e. rather than taking calls from 9:00 a.m. to 12:00 p.m., a party was held – then the argument could be made that employees were expected to attend and attendance was a work-related duty.
Who paid for the event? Whether the employer paid for the event makes a big difference when determining the employer's responsibility for injuries that occurred. If the employer hosted the holiday party and paid for it, then it is more likely to be considered a work event, and injuries should be covered by workers' compensation.
Did the company benefit from the event? If the company benefited from the event, especially if employees who attended were expected to contribute such as talking with company clients at the party, then it may be considered a work event, and therefore workers' compensation applies.
If you believe that you have a claim for workers' compensation, it is important to file it as soon as possible.
Filing a Lawsuit for a Christmas Party Injury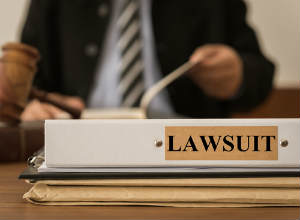 Generally speaking, workers' compensation laws in North Carolina do not allow you to sue your employer for a work-related injury. In some cases, workers' compensation may not apply. If you find yourself in this situation after an accident, you may be entitled to seek compensation for your injuries by filing a lawsuit against a liable party.
Who is liable will depend on the type of injury you suffered, as well as other specific factors surrounding the accident. For example:
If you suffered a food poisoning injury, the maker or distributor of the food may be held liable;
If you suffered a slip and fall injury, the property owner where the slip and fall occurred may be held liable if the owner did not like reasonable care in preventing hazardous conditions; or
If you suffered an alcohol-related injury, the person who served the alcohol – or who served alcohol to the person who caused your injury – may be held liable under North Carolina's social host liability laws. You can read more about social host liability laws at org.
Understanding liability and negligence after an office holiday party accident can be complicated. It is recommended that you take advantage of a free case review and speak with an experienced North Carolina workers' compensation attorney if you or a loved one has been harmed at an office holiday party.
Your Rights after a Workplace Christmas Party Accident
You should understand your legal rights if you have been injured during a workplace party. You may have the right to seek compensation for your injuries through workers' compensation or by bringing a liability claim. If you are entitled to seek workers' compensation benefits, you have the  right to do so without any repercussions being taken against you by your employer. If your employer retaliates, you need to consult with an attorney immediately.
Contact Us Today
If you have been injured at a workplace Christmas party, you should talk to an attorney about what your options are for recovering compensation. At Hardison & Cochran Attorneys at Law, our board certified workers' compensation lawyer can guide you through everything you need to know about filing a claim after a workplace injury, including one that happens at a holiday party.
To schedule a free case consultation with our attorneys today, call our law offices now, or use our online form to contact us and tell us more about your case and we will call you shortly.