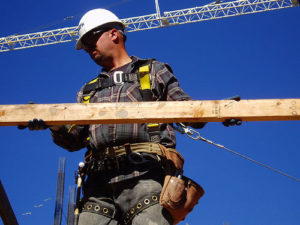 Liberty Mutual recently released their Workplace Safety Index (WSI). The WSI identifies the top causes of serious non-fatal workplace injuries based on information from the insurance carriers' workers' compensation claims, the US Bureau of Labor Stats (BLS), and the National Academy of Social Insurance.
The data which formed this top five list below use injury-event definitions developed by the BLS and data on injuries that keep employees out of work for six or more days. These injuries are then ranked by the total of the workers' compensation costs for each type of injury.
The following list represents claims from 2009. This is the most recent year for which data are available.
Overexertion
Excessive lifting, pushing, pulling, holding, carrying and throwing
Fall on Same Level
Tripping, slipping and tumbling without falling to another level of flooring.
Fall to Lower Level
Tripping, slipping and tumbling down to another level of flooring.
Bodily Reaction
Bending, climbing, reaching, standing, sitting, slipping and tripping without falling.
Stuck by Object
Objects falling such as a tool falling and hitting a construction worker.
Click here to see the full 2011 Liberty Mutual Workplace Safety Index in PDF format.
* Photo courtesy of gregory via Flickr Creative Commons.