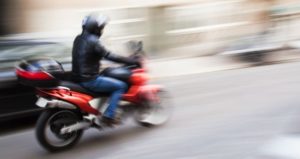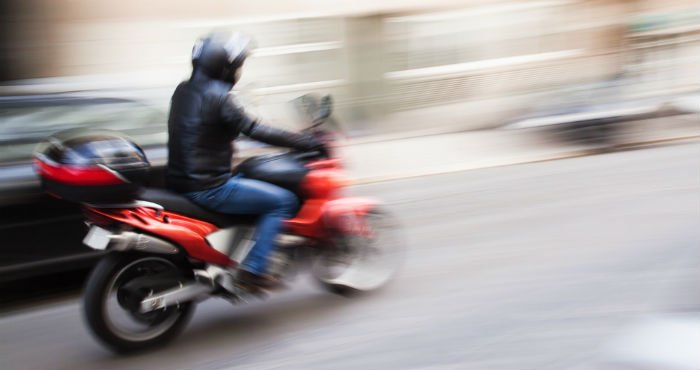 As summer approaches and weather in North Carolina grows warmer, more motorcyclists will be on the roads. Whether you are a driver in Raleigh, Fayetteville, or Wilmington, it is important to understand how to share the road with motorcyclists to prevent motorcycle accidents.
Be especially cautious on summer weekends when more bikers are riding. The four highest months for motorcycle crashes are the four summer months— May, June, July and August. The month of June had the highest number of motorcycle accidents in North Carolina, with more than 500 crashes and 37 fatalities, according to the 2015 North Carolina Crash Facts report.
When the weather is warmer, you are more likely to encounter motorcyclists on major highways such as the Raleigh Beltline, I-40 or I-95, or city streets when you are headed to work or to a nearby business.
At Hardison & Cochran, we want to make sure that drivers stay safe on the roads of North Carolina, no matter what kind of vehicle they drive.
Motorcycle Safety for Car Drivers in North Carolina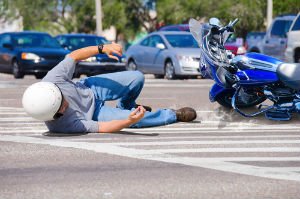 Many North Carolina drivers in Raleigh associate the slogan "share the road" with bicyclists. However, it is equally important for automobile drivers to think carefully about steps they can take to share the road with motorcyclists.
Keep in mind that motorcycles have a narrower profile than automobiles and can be very difficult to see, so stay alert for motorcycles. It also can be difficult for a driver in a car to judge accurately the speed of an approaching motorcycle.
While about 50 percent of motorcycle accidents nationwide involve another motor vehicle, that number is even higher in North Carolina. According to a fact sheet from the North Carolina Department of Transportation (NCDOT), "about two-thirds of motorcycle crashes in North Carolina involve a car." In most accidents involving a motorcycle and a car, the automobile driver is at fault.
Approximately, 40 percent of all motorcycle crashes involve a car or truck that turned left in front of the motorcyclist—often because the motorist misjudged the approaching motorcycle's speed or failed to see it entirely. If an automobile driver turns unexpectedly into the path of an approaching motorcycle, the motorcyclist may be unable to avoid colliding with the car.
In most cases, the NCDOT reports, the car driver indicates that she or he did not see the motorcyclist.
How to Drive Around Motorcycles in Fayetteville and Other North Carolina Cities
It is important to keep in mind that motorcyclists have just as much right to be on the road as other vehicles. The fact sheets from the NHTSA and the NCDOT provide the following safety tips:
Give a motorcyclist a full lane width even if it looks like your car can fit alongside the motorcyclists in the same lane. Do not try to share.
Change lanes and allow plenty of room when passing a motorcycle. Never attempt to pass a motorcycle in the same lane. Keep in mind that bikers need extra room to maneuver around potholes or debris in the road.
Allow for a greater following distance when you are behind a motorcycle. Leave at least four seconds of following distance in case a motorcyclist needs to stop quickly or has to stop unexpectedly because of poor road conditions.
Poor road conditions that are annoying to automobile drivers can be very hazardous to motorcyclists. Give motorcyclists extra room to maneuver on stretches of road with uneven pavement, potholes, loose gravel or railroad crossings. It is easier for a two-wheel vehicle to become unstable when poor road conditions are present.
Leave enough space between your car and the motorcyclist in front of you whenever you are crossing steel bridge expansion joints, metal bridge gratings, and other metal surfaces where motorcyclists must maneuver differently to stay safe.
Show the motorcyclist the same right of way consideration that you would to any other motor vehicle driver on the road, from smaller passenger vehicles to large trucks.
Look carefully for motorcycles anytime you are making a left turn, which often involves looking in your mirror, looking in your known blind spots, and then double checking prior to making the turn.
Do not turn left in front of an oncoming motorcycle, relying on the motorcycle's flashing turn signal as an indicator that the biker is not coming through the intersection. Motorcycle turn signals typically are not "self-cancelling." In other words, they do not turn off automatically after the rider makes the turn. A motorcyclist's turn signal might not accurately indicate plans to turn.
Look out for motorcyclists whenever you are changing lanes at an intersection, which means checking your blind spots, checking your mirrors, and then checking again before you attempt to change lanes; and
Whenever you are entering the road from a driveway, scan the road for any motorcycles in the area, as they can be difficult to see.
You can also learn tips in riding motorcycle in the rain.
Contact a North Carolina Motorcycle Accident Attorney
Motorcycle accidents happen much too often in North Carolina, and many of these crashes are preventable. If you got hurt in a motorcycle collision, an experienced Wilmington motorcycle accident attorney can assist you. Contact Hardison & Cochran to learn more about the services we provide to injury victims throughout North Carolina.