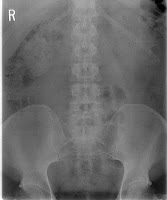 Since the recall of the DePuy Articular Surface Replacement (also know as DePuy A.S.R.) in August of this year, there has been a wave of news about the alleged flaws of the product and how the product came to market. A recent New York Times article by Barry Meier explores a loophole that allows implants, such as the DePuy A.S.R., to go to market without being thoroughly tested.
In a nutshell, where drugs have to be tested through a series of clinical trials, implants can be put to market if they simply resemble a product which is already used in the medical community.
The article from the New York Times (click here to read the full article) is an in-depth read on what happened from how the system went to market to present day patients who explain their pain and suffering with the implant.
Selected Quotes from the article:
"You are basically testing these devices in an uncontrolled way on a large number of people."- Sidney M. Wolf, director of the Public Citizen's Health Research Group
"I have been told that I have to be prepared that it will be like this for the rest of my life." – Mary Ann Doornbos, a DePuy ASR patient who cannot stand up long enough to cook a meal.
"They basically said that the problem was me"- Dr. Antoni Nargol, after speaking with DePuy about a concern he had with their hip replacement system.
"It really brought it home. The destruction this situation has caused." – Dr. Antoni Nargol, speaking on how he felt after telling a DePuy ASR patient that there was little that could be done to ease her painful condition.
Past Hardison & Cochran Blog Post on the topic of DePuy ASR:

MDL No. 2197
NBC News on the DePuy Hip Replacement (Video)
ABC News investigates the DePuy Hip Replacement System (Video)
DePuy Hip Replacement Past Article
Heavy Metal Toxicity and DePuy ASR
Lawsuits Filed after DePuy ASR Recall
Photo courtesey of Simon Davison by way of Flickr Creative Commons.