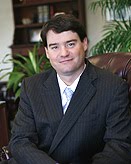 Slips and falls are among the most common workplace injuries. The National Safety Council reports that they're the leading cause of death in the workplace and are responsible for more than 20 percent of all disabling injuries.
Workers in every industry need to keep their eyes on the ground and follow these safety tips:
Be extra cautious in areas prone to spills. Office kitchens and bathrooms, water cooler areas, entranceways and areas where leaky machinery may reside often are places where water and other liquids make floors slippery. Alert building maintenance if you spot a spill.
Keep the floor clear of clutter. Boxes and wires around workspaces are a common hazard if they're not kept clear.
Use anti-fatigue mats. Many falls are the result of tired legs and backs. If you stand a lot on hard, uncushioned floors, invest in anti-fatigue mats with padding that can reduce leg and back strain.