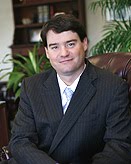 If you have been released by the treating physician at maximum medical improvement and you have been assigned a permanent partial disability rating then the insurance company or the employer is going to be ready to settle. But what happens if you can no longer perform your previous position and the employer does not have another job for you within your restrictions?
Then you shouldn't settle for the rating. Workers' compensation in the State of North Carolina is intended to compensate the injured employee for the loss in wage earning capacity. If you can no longer perform your position then a scheduled injury settlement will not compensate you for your injuries. The insurance company or employer will have to assist you with finding another job in the competitive marketplace that offers you wages as close as practicable and within your physician restrictions.
The insurance company or the employer will do anything within their power to convince you to resolve you claim without truly attempting to try and offer you compensation for your inability to return to your position. The insurance company and the employer do not wish to put the injured employee into vocational rehabilitation due to the cost and expense. When an injured employee is in vocational rehabilitation not only due they have to provide temporary total disability benefits to the injured employee but they have to pay a trained specialist to assist the employee in returning to suitable employment.
To the insurance company or the self-insured employer it about money and cost saving but to the injured employee it is about their future and well being. If you cannot return to work with your previous employer due to your restrictions do not settle in a hurry at their first offer. Make sure that the compensation that you receive is reasonable. After the case is settled it is business as usual for them.