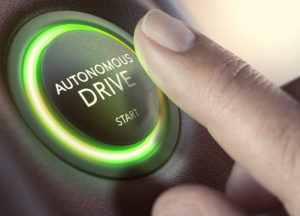 Will the federal government's new voluntary program for automakers to share test data about the development of self-driving cars provide much useful information?
The Verge, an arm of the Axios media company that reports on technology, says that initial reports about self-driving cars in the U.S. Department of Transportation's voluntary program are "more like glossy marketing brochures than anything else."
"Generally, they lack relevant statistics, like fleet size, total miles driven, and disengagement rates," The Verge article says. "Moreover, there's no system in place at the federal or state level for independent certification of the technology. We just have to take them at their word."
At Hardison & Cochran, our attorneys have pursued car accident claims for injured individuals and grieving families for more than 30 years. Trust us when we say you should not take everything car manufacturers say at face value. We will not when the day comes that we are investigating crashes involving self-driving cars that cause injuries and deaths.
Seeing Which Manufacturers are Pursuing Self-Driving Car Technology
To be fair, The Verge points out that the National Highway Traffic Safety Administration (NHTSA) states that its Automated Vehicles Transparency and Engagement for Safe Testing (AV-TEST) Initiative is intended primarily to show where testing of self-driving cars is taking place — but little beyond that.
"Those testing automated vehicles can now voluntarily submit information … and we'll make it available for you to view," the NHTSA says. "You'll be able to see if testing has been reported in your community and learn more about the types of activities happening, including testing of various types of motor vehicles — cars, low-speed shuttles, trucks, and driverless electric delivery vehicles."
A news release on the site suggests that online mapping tools may show autonomous vehicle (AV) testing locations at the local, state, and national levels, as well as data about the frequency, vehicle counts, and testing routes.
We'd love a heads-up about where and when self-driving cars are being tested in North Carolina.
The release confirms that nine companies have signed up to participate:
Beep
Cruise
Fiat Chrysler Automobiles
Local Motors
Navya
Nuro
Toyota
Uber
Verge explains, "Companies are inclined to share as little information as possible in the interest of protecting proprietary information and preventing the release of embarrassing information."
The Obama Administration established a hands-off regulatory approach to the development of self-driving vehicle technology, The Verge says. That approach has been amplified under the Trump Administration with the idea of the government not picking winners and losers.
The Center for Auto Safety accused the federal government of siding with corporate interests over the public. "When a company's car kills again, whether or not that company chooses to continue sharing information is more likely to be dictated by checking with corporate public relations teams than consulting the Code of Federal Regulations," the group said.
Deadly Autonomous Vehicle Crashes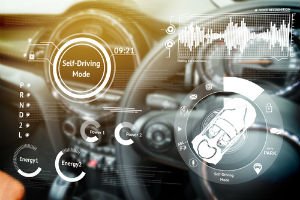 While still in the testing phase, self-driving cars have already been involved in several fatal accidents. The individuals who died were not always the self-driving car test pilots who knew the risks.
A 49-year-old woman trying to cross the road at night on foot suffered fatal injuries after being struck by an Uber autonomous vehicle in Tempe, Arizona in 2018. She died after being hit by a self-driving Volvo SUV traveling about 40 mph in autonomous mode with an operator in the driver's seat.
As the Verge reported, the investigation into that accident blamed the AV operator, who was watching TV on a phone at the time of the crash.
The car detected Herzberg crossing the street with her bicycle 5.6 seconds before impact but never correctly identified her as a human being on the road, nor did it accurately predict her path. The AV safety driver was completely unaware of the impending collision until it was too late, The Verge says.
The vehicle in that crash was a Level 3 self-driving vehicle, which means that a driver would occasionally have to take control of the vehicle. A Wikipedia article documents five additional self-driving car fatalities with Level 2 AVs, for which a driver must remain fully aware of the driving and traffic situation and be able to take over.
Driver error and/or vehicle malfunction were factors in each AV fatality so far. They are common car accident causes and won't go away with automation.
A study released in June by the Insurance Institute for Highway Safety (IIHS) says that if self-driving cars are programmed to drive and react to situations like human drivers, they might prevent only around a third of crashes experienced today. To do better, designers would have to prioritize safety over rider preferences for speed and convenience, which would make them less attractive to consumers.
What To Do If You're in an Accident With a Self-Driving Car
As the development of self-driving cars continues, they will be tested under a wider variety of driving conditions and terrains. It is not far-fetched for you to someday encounter a self-driving vehicle in traffic or to be involved in a crash with one. Self-driving vehicles may one day be a regular part of the mix of vehicles in the hundreds of thousands of car accidents that happen every year.
If you are injured in an accident that involves a self-driving car, you need to talk to an experienced car accident attorney as soon as possible. Considering the government's support for AV manufacturers and the lack of regulation on their use, you'll need someone looking out for your interests. Filing a claim might require investigating multiple manufacturers of technology used in the vehicle to pinpoint how the crash occurred and why one company or another should be held accountable.
The companies behind self-driving cars have deep pockets. If they are not pointing fingers to blame someone else, they might step up with a settlement offer after a crash, just to make it go away. But you'll still want a lawyer in your corner who can look at your injuries and how the accident has changed your life, and make sure any settlement offer on the table truly covers all of your present and future costs and losses.
Contact Our North Carolina Car Accident Lawyers
The injury attorneys at Hardison & Cochran have more than 30 years of experience standing up for North Carolinians who have been injured in auto accidents. Automotive technology has changed over the years, but driver negligence and the injuries caused by car accidents have not.
After a serious car accident, you need trusted legal guidance to respond to your losses and fight for your financial recovery needs. Our skilled car accident attorneys have a track record of success assisting North Carolinians like you. Contact us today to schedule a free consultation and review of your car accident case.