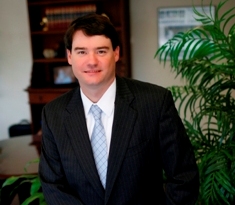 A newspaper's in-depth examination of businesses that cheat workers by skimping on insurance coverage might spur important reforms, says workers' compensation lawyer Ben Cochran of Hardison & Cochran.
The Raleigh News &Observer recently published an investigative series called "The Ghost Workers"about businesses that cheat by misclassifying workers and buying a minimum amount of workers' compensation insurance – sometimes called a "ghost policy" – to cover workers who are injured or killed on the job.
The result is that workers are not adequately protected, " says Cochran, a Board Certified Specialist in Workers' Compensation Law and managing partner of Hardison & Cochran, a North Carolina  personal injury and workers' compensation firm that assists injured workers throughout North Carolina.
"The company saves money on premiums," Cochran explained, "but all it takes is one accident, and an employee is dead or disabled for life. That is hardly a fair balance."
North Carolina businesses with three or more employees must either obtain workers' comp insurance or certify that they can cover the costs of worker injuries. Those with less than three employees are exempt.
Companies skirt the rules by wrongfully classifying day-to-day employees as independent contractors and purchasing a "ghost policy" to cover the occasional worker who might be hired during the year, the newspaper explained in its series.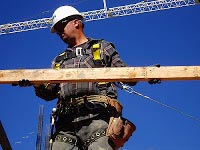 "The problem is rampant in North Carolina," said Cochran, whose firm's book , Nine Common Mistakes That Can Ruin Your Workers' Compensation Case AndHow To Avoid Making Them,  offers tips for Tar Heel workers.
"It is especially widespread in the construction industry, where workers are always coming and going. But this is just the sort of work where insurance is needed because it is so dangerous," he said.
Statistics bear Cochran out. According to "The Ghost Workers" series, there are at least 30,000 North Carolina businesses that should have workers' comp coverage but don't.
"We have to protect our workers," said Cochran, who represents clients in cases involving personal injury, workplace accidents and disability benefits. "Our hope is that this excellent investigative series will not only bring awareness to a serious problem but will also spur public officials to do something about it. Meanwhile, our firm will continue fighting for the rights of North Carolina workers.
* Photo courtesy of gregory via Flickr Creative Commons