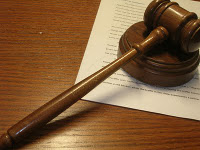 Yesterday, NC House Bill 709 (Protect and Put NC Back to Work) was filed in the North Carolina House. The bill aims to reform the current North Carolina Workers' Compensation Act to:
Define "Suitable Employment" pertaining to an employers return to work within restrictions or after reaching maximum improvement.
Make willful misrepresentations grounds for disqualifications from receiving benefits.
Provide that parties may reach a separate contemporaneous agreement to resolve issues not covered the act.
Clarify the rights and responsibilities of employers and employees regarding medical information
Cap the duration of compensation for temporary total disability
Extend from three hundred to five hundred the number of weeks and injured employee is eligible to receive compensation for partial incapacity
Increase the death benefit and burial expense allowance
Reduce the Industrial Commission from seven to five members subject to legislative confirmation
Provide Commissioners and Deputy Commissioners are subject to the code of judicial standards
Repeal the Commission's full exemption from the Administrative Procedure Act, thereby subjecting the commission to rule making pursuant to article 2A of chapter 150B of the general statutes and requiring the commission to readopt rules pursuant to that article.
To take a look at the full wording on this proposed bill, please see the PDF version of the official filed bill.
If you would like to contact your representative to let them know what you think of the proposed bill, you can find who represents you on the North Carolina General Assembly website.
* Photo courtesy of steakpinball via Flickr Creative Commons.