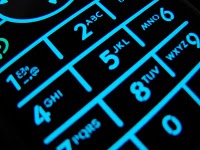 Today, the National Transportation Safety Board (NTSB) recommended that all states prohibit the use of cell phones and other portable electronic devices except in emergency situations when behind the wheel. The recommendation was agreed to by the five member board of the NTSB.
This CNN report states that this recommendation is the most far reaching thus far by the NTSB. It also mentions that the recommended ban does not include hand free devices nor does it apply to passengers, but this report from MSNBC says that blue tooth devices might be on their way to being banned too.
If you would like to view the current cell phone and texting laws for all 50 states, please view this September 26th post from this year.
More on the NTSB Cell Phone Ban Recommendation:
* Picture courtesy of samantha celera via Flickr Creative Commons