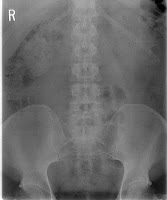 Earlier this month, the Judical Panel on Multidistrict Litigation ordered the litigation involving the DePuy ASR Hip Replacement System will be held in the North District of Ohio. Check out the official ruling PDF here.
So what exactly is Multidistrict Litigation? You may have heard it refered to as a "MDL." Looking around the internet, we found a straight forward definition from USLegal.
A device frequently used to consolidate large class actions brought in federal court for pre-trial purposes. When civil actions involving one or more common questions of fact are pending in different districts, such actions may be transferred to any district for coordinated or consolidated pretrial proceedings. Such transfers shall be made by the judicial panel on multidistrict litigation which shall consist of seven circuit and district judges designated from time to time by the Chief Justice of the United States, no two of whom shall be from the same circuit. The concurrence of four members shall be necessary to any action by the panel.

The MDL statute, 28 U.S.C. § 1407 provides a procedure for the consolidation of federal cases pending in different districts that have a common question of fact. The cases are transferred to a common court by an MDL panel for consolidated pretrial hearings. Eventually, the panel remands each case to its court of origin at the conclusion of the pretrial proceedings.
Pleading Ignorance, a blog by LawyersandSettlements.com, gives an even a better snapshot of MDL's in this passage:
I like to think of it as going to a ramped up big-box retailer (like Super Target) vs. hitting a drug store, bakery, deli, grocery store and say, Old Navy, in separate trips. The consolidated Super Target just makes it easier to get what I want and need—that's kind of the point behind an MDL.
MDL, or mulit-district litigation, allows for common issues that are part of many claims across multiple districts in a class action to be consolidated in one court for pre-trial proceedings. A judicial panel decides whether a case can be consolidated—so a group of lawyers can't just decide on their own to consolidate things—it needs to be approved.
Bottom Line: MDL's make pretrial proceedings more efficient.
* Photo courtesey of Simon Davison by way of Flickr Creative Commons.