Last Friday, Marion Perry, a volunteer at Carver Elementary school in Henderson, North Carolina was the featured guest on the Hardison & Cochran's Doing Good Series which airs every other Friday on My Carolina Today.
Mrs. Perry shared how she got involved at Carver Elementary and also talks about a Black History Month Trivia contest she does each year for the children at Carver. She even brought along a couple questions to quiz the hosts! Click the video below to check out Mrs. Perry's interview.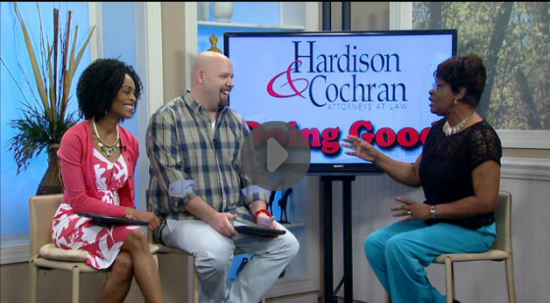 We're always looking for those who are "Doing Good" in the community. If you know someone whose story needs to be shared, please feel free to e-mail Bill Campbell at wsc@www.lawyernc.com.