Glyphosate has been used since the 1970s as an herbicide, manufactured by Monsanto and sold under the name Roundup. Farmers prefer to use glyphosate as a pesticide because it kills weeds effectively without harming their crops.
In March of 2015, the International Agency for Research on Cancer (IARC), a division of the World Health Organization (WHO), classified glyphosate as a probable carcinogen. The IARC report said glyphosate caused cancer in lab tests involving animals.  Other studies have associated use of glyphosate with non-Hodgkin lymphoma.
Numerous lawsuits against Monsanto are currently underway by farmers, farm workers, and homeowners who had contact with glyphosate and have been diagnosed with non-Hodgkin lymphoma. The lawsuits generally allege that Monsanto was aware of glyphosate's toxicity to humans and failed to adequately warn of the risk.
There have been two major developments recently in the Roundu®p litigation. First, there is an allegation that a top EPA official hid evidence that glyphosate is a carcinogen. Second, Monsanto lost a bid to block California from adding glyphosate to the state's list of probable carcinogens.
EPA official potentially hid evidence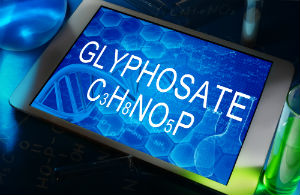 Recent court filings allege a "highly suspicious" relationship between Monsanto and an EPA official responsible for assessing the toxicity of glyphosate. The official, Jess Rowland, headed a committee that found inadequate evidence to conclude glyphosate caused cancer. Rowland was named as the main author on an EPA report on glyphosate that has since been retracted.
Attorneys for the plaintiffs have unearthed 2013 correspondence from Marion Copley, formerly a top EPA toxicologist, that states, "It is essentially certain that glyphosate causes cancer."
Copley died of cancer in 2014, but the letter she wrote in 2013 alleges that Rowland bullied staff scientists into changing reports on glyphosate to favor Monsanto. She also wrote that there was plenty of research evidence that glyphosate should be considered a "human carcinogen."
In February, a federal judge said in a hearing that he is likely to order that Rowland submit to questioning by attorneys for the people who have sued Monsanto because of the relevance of the EPA reports to the litigation.
California now free to list herbicide as a probable carcinogen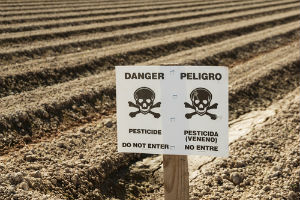 After IARC classified glyphosate as a probable carcinogen in March 2015, the California Office of Environmental Health Hazard Assessment (OEHHA) announced that glyphosate would be added to the list of chemicals known by the state to cause cancer or birth defects. The list is required in California under the Safe Drinking Water and Toxic Enforcement Act of 1986.
Monsanto sued to block the listing, claiming that it would be unconstitutional, that the Roundup trademark would be irreparably damaged, and that Monsanto's First Amendment right of free speech would be imperiled if the state required warning labels on their glyphosate products.
On March 10th, the court ruled against Monsanto, and California is now free to add glyphosate to the list of probable carcinogens.
If you or your loved one has had a long-term exposure to commercial grade Roundup® and you have received a diagnosis of non-Hodgkin lymphoma, our attorneys at Hardison & Cochran would like to review your diagnosis. You may be entitled to seek compensation from Monsanto to cover your medical bills and other expenses associated with the cancer diagnosis.