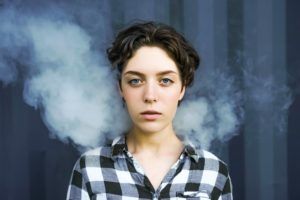 Two Kansas school districts are apparently following the lead of North Carolina Attorney General Josh Stein by suing e-cigarette companies and asserting that they have marketed vaping to children.
Officials of the Goddard School District, just west of Wichita, Kansas, have authorized a local law firm to sue the makers, distributors and sellers of electronic cigarettes and vaping products, including market leader Juul, The Wichita Eagle reported.
"We have found that it (vaping) is disruptive to our education process on a daily basis. And we believe that it is our responsibility as a school district to protect the kids from what we feel is a … growing crisis," school board President Kevin McWhorter said during a recent press conference.
The school board's resolution says the lawsuit will seek to "compensate the district for damages suffered by the district and its students as a result of the manufacture, marketing, sale and use of electronic cigarettes and vaping products."
The lawsuit, expected to be filed in upcoming weeks, is thought to be the first of its kind filed by a school district, according to The Hill, a Washington, D.C., newspaper.
The Olathe, Kansas, school board voted shortly afterward to sue Juul, according to the Kansas City Star. "Middle and high school students, we believe, have been targeted by e-cigarette and vaping manufacturers with false and misleading advertising," Olathe Superintendent John Allison said in a statement.
Three days before the vote in Olathe, Kansas reported its second vaping death in less than two weeks.
In August here in North Carolina, the attorney general's office filed separate lawsuits against eight e-cigarette companies:
Beard Vape
Direct eLiquid
Electric Lotus
Electric Tobacconist
Eonsmoke
Juice Man
Tinted Brew
VapeCo.
The lawsuits allege that the companies are aggressively targeting children and do not require appropriate age verification when selling these dangerous and addictive products.
In May 2019, Stein filed a similar suit against Juul. That lawsuit was the first by a state over the company's alleged marketing to teens, CNN says.
How Can E-Cigarette and Vaping Companies Be Sued?
Stein's lawsuits were brought under the North Carolina Unfair or Deceptive Trade Practices Act, which declares unlawful "unfair methods of competition in or affecting commerce, and unfair or deceptive acts or practices in or affecting commerce."
Under the law, an act is unfair if it is immoral, unethical, oppressive, unscrupulous, or substantially injurious to customers, or if it has the capacity or tendency to deceive. The plaintiff in a lawsuit must show that the unfair or deceptive act or practice has caused actual injury to the claimant or to his business.
"Our complaints allege that these eight e-cig companies are helping to fuel an epidemic of vaping among high school and middle school students," Stein said in a statement announcing the August lawsuits. "One look at their marketing materials demonstrates just how egregious their sales tactics are – with flavors like cotton candy, gummy bear, unicorn, and graham cracker, they're clearly targeting young people. To teenagers, the health and addiction risks of vaping are simply too high. That is why my office is asking the court to protect our kids by shutting down these operations in our state."
Stein's lawsuit against Eonsmoke, for example, alleges:
Eonsmoke uses kid-friendly flavors to make dangerous nicotine products appealing to minors
Eonsmoke failed to utilize adequate age verification to ensure minors were not purchasing its products online
Eonsmoke uses deceptive and unfair marketing strategies to attract underage consumers.
The lawsuit "demands" that Eonsmoke be stopped from offering, selling and distributing its products in North Carolina and that the court award the state the company's profits made in North Carolina plus penalties and the state's costs and other compensation as the court sees fit.
Under the North Carolina Unfair or Deceptive Trade Practices Act, damages awarded a plaintiff must automatically be tripled, and extra "punitive" damages also may be awarded.
The FDA Warns Juul About Harmful Effects By E-cigarettes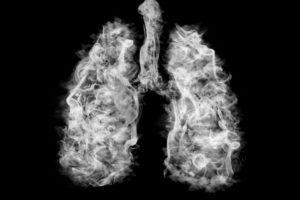 The Food and Drug Administration (FDA) recently issued a warning letter to JUUL Labs Inc. about its product labeling, advertising, and other activities directed to consumers, including a presentation given to youth at a school.
The FDA says JUUL sold or distributed its product "as modified risk tobacco products without an FDA order in effect that permits such sale or distribution." Juul also misrepresented its product to consumers so it would be reasonably expected to lead consumers to believe that the products:
present a lower risk of tobacco-related disease or are less harmful than one or more other commercially marketed tobacco products
contain a reduced level of a harmful substance or present a reduced exposure to a substance; and/or
do not contain or are free of a substance or substances.
Acting FDA Commissioner Ned Sharpless, M.D., said the law is clear that before marketing tobacco products for reduced risk, companies must demonstrate with scientific evidence that their specific product does in fact pose less risk or is less harmful. Sharpless said JUUL has ignored the law.
On September 25, Juul announced that CEO Kevin Burns was being replaced and that the company was halting all advertising. The company also said it was committing to support and comply with any new federal policy related to vaping products.
Evidence of the Dangers of E-Cigarettes and Vaping Grows
The U.S. Centers for Disease Control and Prevention says that as of late September, 805 confirmed and probable cases of lung injury associated with e-cigarette product use, or vaping, had been reported by 46 states and the U.S. Virgin Islands.
Deaths had been confirmed in California (with two), Florida, Georgia, Illinois, Indiana, Kansas (two), Minnesota, Mississippi, Missouri, Oregon and North Carolina.
As of this writing, the CDC says of its ongoing and rapidly developing investigation that:
All patients have a reported history of e-cigarette product use, or vaping, and no consistent evidence of an infectious cause has been discovered. Therefore, the suspected cause is a chemical exposure.
The latest findings suggest products containing THC play a role in the illness/injury outbreak. THC is the active ingredient in marijuana, which is legal in some form in 33 states and Washington, D.C.
Most patients reported using THC-containing products or both THC-containing products and nicotine-containing products. Some patients reported using only nicotine-containing products.
The specific chemical exposure(s) causing lung injuries associated with e-cigarette product use, or vaping, remains unknown at this time.
No single product or substance has been linked to all lung injury cases. More information is needed to know whether a single product, substance, brand, or method of use is responsible for the outbreak.
If You Were Harmed By E-Cigarettes, Call Our Experienced Mass Tort Lawyers
The vape injury lawyers at Hardison & Cochran are investigating e-cig and vaping injury cases in North Carolina and pursuing e-cigarette lawsuits on behalf of those who have been injured. For more than 30 years, our dedicated attorneys have been helping injured people in North Carolina seek the full compensation they need to overcome serious injuries.
Evidence is building to make it clear that e-cigarette companies have engaged in deceptive marketing practices and have targeted youths with dangerous products. Call or contact us online and schedule a free consultation to review the specific facts of your injury-free of charge and receive an explanation of your legal options for recovering compensation. We will pursue your case as aggressively as is possible and keep you informed of our progress on your behalf.