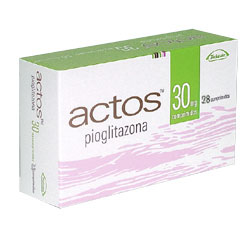 The Dangerous Drug division of Hardison & Cochran is currently reviewing claims from people who have bladder complications and bladder cancer associated with the use of Actos. Actos, which is also know by pioglitazone, is manufactured by Takeda Pharmaceuticals and is used to control blood sugar levels in Type II diabetes patients.
In June of 2011, after a study concluded an increased risk of bladder cancer, French regulators pulled the product from the shelves. German regulators soon followed suit. In the US, the FDA recently approved a new warning to be placed on the Actos label.
The new labeling for the drug warns health care providers to be cautious of a patients bladder cancer history before giving them Actos. It also suggests to not use Actos in those patients who already have bladder cancer. The new warnings also urge patients to contact their doctor if their urine starts showing a red color or blood and if they start experiencing lower back or abdomen pain. Each are an early sign of bladder cancer.
The FDA recently concluded that using Actos for more than a year raised the risk of bladder cancer by 40%. This is increased by the time of dosage and the amount of dosage.
Actos can be found in the following medicines:
If you have these symptoms, contact your doctor:
Blood in Urine
Red Color in Urine
Frequent Urination
Pain in the lower back or abdomen
If you are currently taking Actos and are concerned about these findings, please contact your doctor. If you would like to speak with an attorney in our Dangerous Drug division, please contact us online or call our office at 1-800-600-7969.