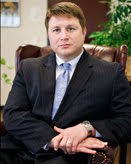 Every Tuesday a selected attorney of Hardison & Cochran will share tips that helped them through law school and their early career as a lawyer. These tips will range from advice on how to study for the LSAT, law school classes and the bar exam to how to handle a case load once you start practicing in your selected area. If you would like one of your questions answered about becoming a lawyer please e-mail us at wsc@lawyernc.com.
This week's tip comes from Norman Adrian Wiggins School of Law graduate Brandon Evans.
Yesterday, I was thinking about a topic to write about for today and came across the video below. After seeing it, I thought, "Why write about attending law school when I can just show them in my blog post?" The below video is a day in the life of a 1L at the University of Virginia School of Law. It may not be like every law student's day, but you'll get the idea.