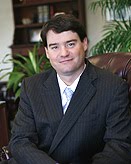 Myth #1: My employer will file all necessary forms to protect my claim.

The employer is required to file a Form 19 report of injury to the Industrial Commission. This form does not protect your claim. You must file notice to the employer and a Form 18 with the Industrial Commission.
Myth #2: Workers' compensation claims require that I sue my employer.
This is not true. You file a claim (not a suit) with the North Carolina Industrial Commission which is a state government agency that oversees workers' compensation claims in North Carolina. Workers' compensation is an administrative hearing process and is not civil litigation. An injured worker is really filing the claim against the employer's insurance company most of the time unless the employer is uninsured or self insured.
The Industrial Commission is the judicial body that hears motions and hearing requests through appointed judges called Deputy Commissioners. There is no right to a jury trial in a workers' compensation claim.
Myth #3: I can collect for pain and suffering.

This is not true. The purpose of the Act is to compensate the employee for lost wages, medical treatment and diminished future earning capacity. The Act does not allow for compensation for pain and suffering.
Myth #4: My employer states that since the accident was my fault I can't pursue a workers' compensation claim.

This is not true. Workers' compensation is a no fault system. The accident can be 100% your fault and you still are entitled to full benefits under the North Carolina Workers' Compensation Act.