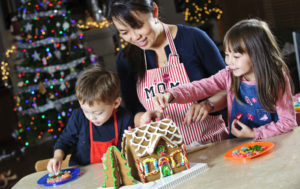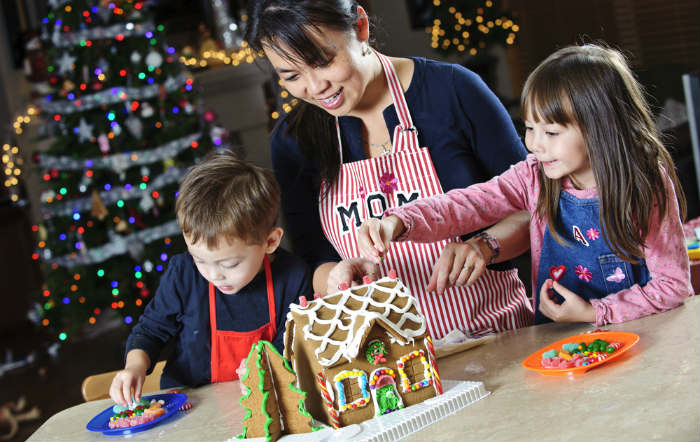 The hustle and bustle of the holiday season can get the best of even the most organized and responsible of people, leaving individuals happily frazzled and wondering how they will possibly finish wrapping the presents in time. During the rush of the holiday season, another thing that can be forgotten about or overlooked is the risk for injuries; accidents are often the furthest thing from people's minds.
However, accidents do happen over the holidays, as a result of everything from the bad weather to cooking faux pas to holiday crowds. This holiday season, the lawyers at the law firm of Hardison & Cochran want you to have a safe and happy time without any accidents. Here are some Christmas holiday safety tips–
Be Aware of Candles and Fireplaces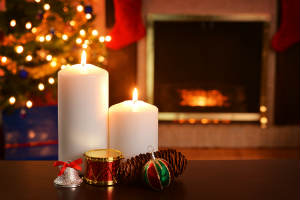 The National Safety Council's Injury Facts warn of the dangers of candles and fireplaces in the home during the coldest weeks of the year. In fact, in a single year, there were approximately 2,200 deaths caused by fires and burns, and about 12 percent of all home candles fires every year occur in the month of december. Some tips for reducing the risk of a tragic accident caused by a candle or fireplace include:
Always blow candles out before going to bed or leaving the house – if you have trouble remembering, consider using artificial, no-flame candles instead;
Watch where you're burning – never place candles near drapes, trees, or other easy-to-ignite items;
Make sure all flames are kept out of children's reach and on stable surfaces; and
Never leave the fireplace on when you are not at home, and make sure children are supervised around fires.
Keep Kids in Mind with Decorating and Gifts
Parents and other adults should keep kids in mind when it comes to decorating and gift-giving. While older children can safely handle nearly all holiday decorations and toys, younger children are curious, and often put holiday items in their mouth or fail to understand risks and hazards. If you will be gifting any young children this year, make sure you give age-appropriate gifts without small parts that pose choking hazards, and be wary of toys that require batteries, which can be toxic when swallowed. As you decorate the tree or the rest of your home, keep small or potentially dangerous items out of children's reach.
Travel Safely to Gatherings with Family and Friends
For many, the holidays are about traveling from one place to the next in order to spend time with family and friends. Whether you are going by foot or by car, plane or train, be sure to prioritize safety. Some tips for travel this holiday season include:
Avoid driving in snow or icy weather if possible. If driving in adverse weather conditions is not preventable, slow down, pay attention, and make sure your car is equipped for the job with appropriate tires and windshield wipers.
Put away your cellphone. Regardless of how you are traveling, staring at your phone as you move about is a recipe for disaster. Put your phone down and concentrate on the task at hand. This is a tip that should also be applied to pedestrians, who may walk right into traffic as a result of distracted meandering.
Watch your alcohol intake or find another way home. Alcohol is present at the majority of holiday events. If you are driving or walking, be sure to do so sober. If you do have a drink, find another way home, such as a ride with a designated driver or a taxi cab.
Secure your belongings. If you will be traveling through crowded places this holiday season – like an airport – or if you will be traveling to a foreign location, be sure to secure your belongings. Carry important documents in pockets or bags that zip close, pay attention to your belongings and never leave bags unattended, and be sure to not travel alone in areas you are not familiar with.
Take Safety to the Kitchen
The kitchen is an accident prone area. And while you may think spills and dirty dishes are the two biggest worries you have to deal with this holiday season, keep in mind that food poisoning, burn injuries, kitchen slip and falls, and cuts are all possible. Holiday safety in the kitchen should be a top priority. Consider the following:
Turn burners and oven off when not in use. Always double check before going to bed or leaving the house.
Use the right knife for the job, and pay attention when cutting. Distraction and chopping vegetables do not go hand-in-hand.
If children want to help, assign them to easy, relatively low-risk tasks, such as beating the eggs rather than bringing broth to a boil.
Keep hot things out of young children's reach. Place hot dishes on out-of-reach countertops, and always turn handles of hot dishes inwards so they can't be grabbed by curious hands.
Store, thaw, and prepare food per food safety guidelines. Meats and other perishables that are unrefrigerated can go bad and cause food poisoning, and cross contamination of raw meats with other foods can be concerning.
Clean up spills on the floor as they happen. You may forget about a spill, only to then slip on it moments later.
Exercise Caution When Putting Up Lights
When putting up lights this holiday season, be sure to exercise caution, as a fall injury from the roof can quickly ruin Christmas. Be sure that ladders are stable, and never attempt to hang lights in wet or icy conditions.
Holiday Safety to Keep Everyone Injury-Free
We hope that you have a happy and healthy holiday season without any accidents or injuries. Please follow the home safety tips for the holidays listed above, and use common sense and caution as you enjoy the holiday season.
If something happens and you are injured over Christmas, our North Carolina personal injury lawyers will be ready to help you understand what to do next. To schedule a free consultation with our team, contact us online today.