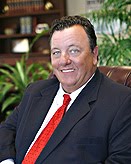 I recently attended the National Convention for Social Security Lawyers (NOSSCR) in Washington, DC. I've been to many of these conferences, but this one was very informative. I missed going to all the attractions, but maybe next time. I did learn, which you have read about on this blog, that the 5 month waiting period to begin drawing Social Security disability benefits may be ending.
The waiting period was instituted when Social Security disability was created. It is unfair to people unable to work because of a physical or mental impairment and Congress is now, for the first time, addressing this issue. The amount of people entitled to benefits because of the aging population has increased dramatically resulting in increased attention to this problem.
A bill has been introduced in the United States House of Representatives calling for an end to the five month waiting period. IT WILL TAKE YOUR HELP TO GET PASSED! Write your representative and ask them to support H.R. 33: Social Security Disability Fairness Act of 2009, which is the bill that will change the law. Call our office for a sample letter to send your representative. Handwritten letters are more likely to be read and considered by the representative than an e-mail or computer generated letter. Please send us a copy of the letter in helping get this bill passed.
The burden this waiting period puts on the disabled people in America is unfair. Only if we all work together can this injustice be undone. In this office we are letting our representatives and senators know through examples of the hardships our clients endure. We are working to persuade these members of Congress and we need your help.
Through the efforts of the disabled, their attorneys and all the millions of people throughout America who are in dire straits may be able to receive benefits for the first five months they cannot work because of disability.
Until next time,
Ken