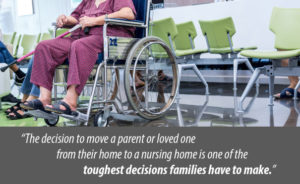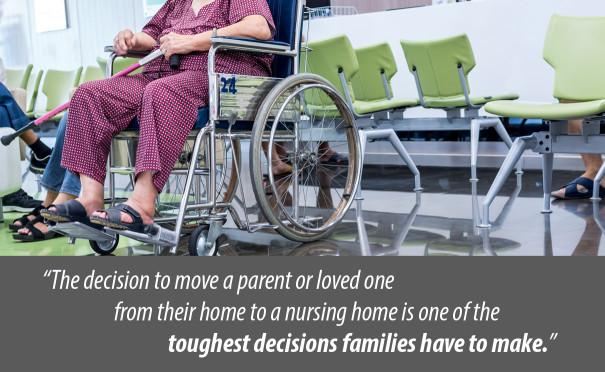 America's senior citizens deserve to live with dignity and respect. But at a time in their lives when they may suffer from illness, frailty, and reduced mental capacities, they often live in facilities where they receive inadequate care and are vulnerable to nursing home abuse.
Elder abuse is one of the serious problems of our time, because of an aging population and a long term care system unprepared to deal with the number of people who are living much longer lives. Nursing home staff members may be poorly trained and unable to cope with the stresses of caring for the elderly.
The World Health Organization calls elder abuse "a violation of human rights and a significant cause of illness, injury, loss of productivity, isolation, and despair." It is far more common than most of us would like to admit.
In February, a Reidsville, N.C., woman was charged with felonious abuse of a disabled 61-year-old woman living at D&M Family Care Home in Burlington. The North Carolina Department of Health and Human Services suspended the home's license and the Alamance County Department of Social Services moved the remaining residents to other facilities, according to a news-record.com article.
Last July, the North Carolina Department of Health and Human Services cited a Wilmington-area nursing home for failing to protect its residents from abuse. Just two weeks before that, the state cited Porters Neck-based Champions Assisted Living after a resident was bruised in a scuffle with memory care unit staff.
These cases reported in North Carolina over the last year barely scratch the surface. The National Center on Elder Abuse claims thousands of seniors are being neglected or abused in nursing and retirement homes and long-term care facilities.
Often, elderly people refuse to complain about abuse or neglect. Many of them came of age in the Great Depression, lived through World War II and learned to deal with hardship, nursinghomeabusecenter.org reports. That doesn't mean they should be the target of physical or mental abuse, neglect, or isolation.
The decision to move a parent or loved one from their home to a nursing home is one of the toughest decisions families have to make. Even after the move is made, the work continues to protect elders from the ravages of abuse.
Elder Abuse and Neglect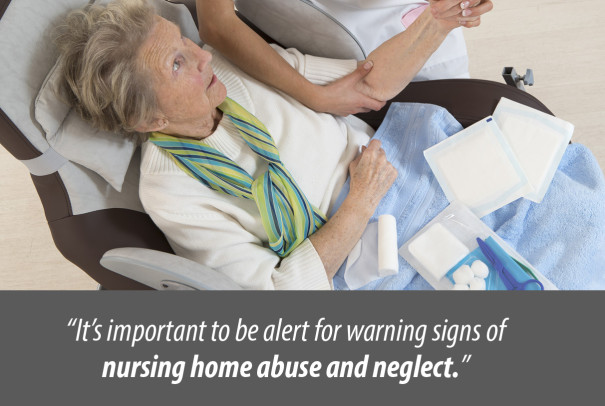 Neglect can stem from withholding food, water, and medication or failing to provide clean living conditions or to take care of a person's hygienic needs.
Insults, humiliation, threats, and efforts to frighten residents are forms of emotional abuse. Isolating a resident against their will can be considered abuse as well.
Assault and battery are among the most extreme forms of physical abuse. Nursing home abuse also can involve forced restraint using mechanical devices or chemicals such as non-prescribed psycho-pharmaceuticals designed to sedate patients.
It's important to be alert for warning signs of nursing home abuse and neglect.
Clear Signs of Physical Abuse
Bruises and bleeding
Broken items such as eyeglasses, hearing aids
Wounds, bed sores, and cuts
Burns and abrasions
Broken bones
Poor staff explanations for injuries
Signs of Neglect by Failure to Provide Proper Care
Soiling, poor hygiene, and urine or feces odor
Infections
Hair loss
Sudden and unexplained weight changes, including dehydration and malnutrition
Falls resulting from inadequate precautions or assistance
Untreated illnesses
Signs of Sexual Abuse
Torn or stained clothing, especially in private areas, and bloody or stained bedding
Venereal diseases and infections in the genital area
Bruises and bleeding in vaginal or anal area and bruising around breasts
Signs of Emotional Abuse
Listlessness or unresponsiveness
Infantile and strange behavior such as sucking or biting
Physical and emotional withdrawal
Social isolation from other residents and facility activities
Agitation around certain nursing home staff
Hesitancy by staff to allow you to be alone with resident
Financial Abuse
Disappearance of personal items
Unusual financial transactions involving new or phony accounts
Access to accounts and bank cards by a new, unauthorized person
Charges for unneeded services
Changes to wills and other financial documents
Forged signatures on documents dealing with financial transactions, vehicle titles, and real estate
How to Deal with Abuse or Neglect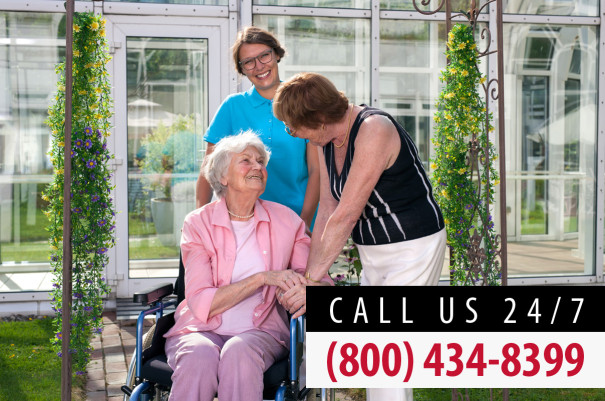 If you see signs of abuse, notify the facility's administrator immediately.
File a complaint with the North Carolina Department of Health and Human Services
Contact a nursing home abuse attorney experienced at handling complaints involving nursing home neglect in North Carolina.