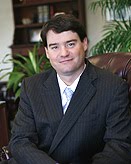 Although the insurance adjuster may be correct in telling you that he/she can tell you where to treat, he/she cannot keep you from having a second opinion. In the State of North Carolina if you are directed to treat with a particular physician and that physician subsequently releases you after treatment at maximum medical improvement, then by law you are able to have a second opinion with a duly qualified licensed physician of your choosing. It is all too common that injured employees have contacted my office and told me that they were told that they could not have a second opinion. THIS IS NOT THE LAW!
Moreover, if you receive a permanent partial disability rating as a result of your injuries and you are not satisfied with this rating then you may also invoke your right to a second opinion. Do not allow the insurance company to mislead you.
If you have been released and you are still in pain then seek your second opinion. If the second opinion physician recommends additional medical treatment you may then apply to the Industrial Commission to have a change in treating physicians and then you can request the recommended medical treatment.
The insurance company or the employer is not going to freely allow this so it may be necessary for you to obtain legal representation to be successful in this endeavor, but remember, you are not simply required to stay hurt. There are options.