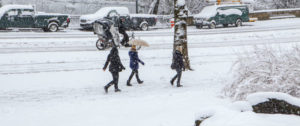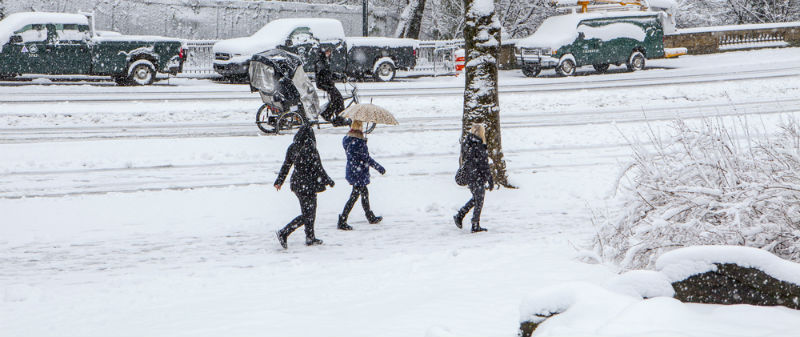 The cold weather months are quickly approaching, and with them come wind, snow, rain, ice, and other wintry precipitation. While accidents happen in Raleigh year-round, there are certain accidents that are much more prevalent during the winter. Here is a look at common cold weather accidents and injuries, and safety tips for avoiding them. If you have been injured, injury lawyers in Raleigh, NC can help you.
Car Accidents

Poor weather can greatly increase a person's risk of being involved in a car accident. In fact, the National Highway Transportation Safety Administration reports that in the United States over a 10-year period from 2002 to 2012, 17 percent of fatal crashes and 20 percent of injury crashes occurred in the presence of adverse weather during an average year.
There are a number of reasons why the rate of accidents is often higher during the wintertime. First, road conditions are often less than ideal; icy or wet driving surfaces and impaired visibility can make controlling a vehicle more challenging.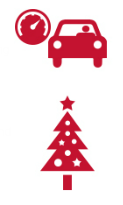 Unfortunately, many people do not adjust their driving habits as dictated by the weather – i.e., a person may not slow down to a safe speed when driving on snowy roads.
Car accidents may also be more prevalent during the wintertime due to the three major holidays that take place in winter – Thanksgiving, Christmas, and New Year's. During these holidays, more people are on the road, as are drivers who are alcohol-impaired.
Another concern with cold weather driving is that cold weather can affect your car's performance. DMV.com suggests that drivers take precautionary measures to ensure that their vehicles are in good shape, including:
Checking tire pressure and tire tread;
Checking fluid levels (antifreeze, oil, wiper fluid, etc.);
Checking to make sure your wipers are in good shape; and
Clearing snow off of all windows and your car's roof before driving.

In addition to maintaining your vehicle, make sure you have a basic emergency kit packed in your car, too. This should include a flashlight, a first aid kit, extra food and water, blankets, jumper cables, and a way to get in contact with emergency services.
Furthermore, make sure you exercise safe driving practices when behind the wheel. Double check the speed at which you are traveling, always drive sober, and make sure all passengers are properly secured via seatbelt or appropriate child restraints. If you are in an accident, consult with Raleigh car accident attorneys about what to do next.
Slip and Fall Accidents

Another type of accident that is more prevalent during the winter months is a slip and fall. Slip and fall accidents can occur any time that walking surfaces are slippery, wet, or uneven. For this reason, ice, snow, rain, debris deposited by wind, and even excessive amounts of fallen leaves can contribute to a slip and fall.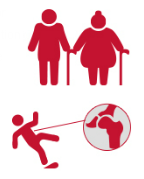 Slip and fall accidents can affect anyone, but are especially dangerous for elderly persons. In fact, the U.S. Centers for Disease Control and Prevention (CDC) reports that each year, approximately 2.5 million older adults are treated in emergency room departments for slip and fall-related injuries.
And each year, at least 250,000 older people are hospitalized for a hip fracture caused by a slip and fall.
While older individuals may be most at risk of injury, people both young and old can suffer serious consequences from a fall. The CDC also reports that one out of every five falls causes a serious injury. Types of serious injuries that a fall victim may suffer from include:
Broken bones;
Head injuries;
Back or spinal cord injury;
Internal injury; and
Lacerations.
You can reduce your risk of a slip and fall accident by taking preventative measures. Some easy preventative measures include maintain your own property in a safe condition (i.e. removing snow and ice in a timely manner); wearing appropriate shoes for the weather, like winter boots with good grip; getting in and out of your vehicle slowly, as a parking lot may be slick or icy; keeping your hands free when walking to help maintain balance; and using handrails whenever possible, especially when going up and down stairs. When a slip and fall accident is another party's fault, injury attorneys in NC can help to make sure your rights to recovery are protected.
Other Cold Weather Injuries to Be Aware Of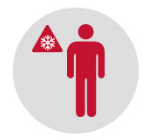 Car accidents and slip and fall injuries are not the only types of cold-weather injuries to be aware for. For people who work outside, or for parents of children who love to play outdoors even when temperatures drop, it is important to familiarize yourself with injuries that cold weather can cause. These include:
Hypothermia


Hypothermia occurs when the body is losing more heat than it can generate. Initially, the condition is characterized by severe shivering; as it progresses, shivering with cease and bluing of the skin will occur. If you notice the signs of hypothermia, immediate medical care should be sought.
Frostbite


Frostbite is another condition that occurs when it is very cold out, and temperatures drop below freezing. Frostbite occurs when the skin actually freezes, along with underlying tissues. To recognize frostbite, pay attention to skin that is hard, waxy, and an irregular color.
You can help to prevent frostbite and hypothermia in yourself or your children by making sure that you and your family are always wearing weather-appropriate clothing. This includes warm base layers, a good winter coat, a hat, a scarf, gloves, and winter boots. If temperatures are especially low, take frequent indoor breaks to warm up.
Preventing Cold Weather Accidents and Injuries This Winter

Preventing cold weather accidents and injuries this winter is easy when you take the proper precautions. Remember that certain accident and injury types are much more common when temperatures drop, so be prepared by familiarizing yourself with cold weather safety tips, and reviewing these tips with your family.
If you are involved in a cold weather accident that could have been prevented but for another person's negligence, you may have a cause of action.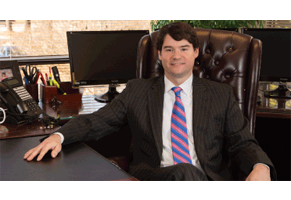 To help you learn more about what this means and what your options are for moving forward, consult with an experienced Raleigh personal injury attorney today.
The attorneys at Hardison & Cochran are passionate about representing the people of North Carolina. To schedule your consultation, contact us online or call us today.