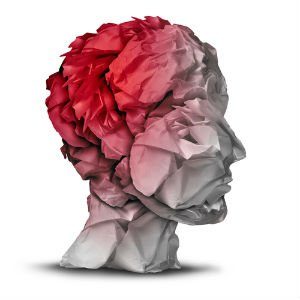 The month of March is designated as Traumatic Brain Injury Awareness Month.
Throughout the month, the Brain Injury Association of America (BIAA) conducts a national public awareness campaign to highlight the importance of recognizing the impact of brain injuries on victims and their families.  Every nine seconds, someone in the United States suffers a brain injury.
The theme for the 2018 campaign is "Change Your Mind." The goals of the campaign are wide ranging, but are primarily focused on:
Empowering brain injury victims and their caregivers
Promoting the available support systems available to people suffering from brain injuries
De-stigmatizing brain injury by forging strong connections within the brain injury community
The BIAA hopes that the campaign will help educate the public about brain injuries and the specific needs that injured individuals and their families may have.
How Common are Traumatic Brain Injuries?
Traumatic brain injuries (TBIs) are far more common than many people realize. According to the Brain Injury Association of North Carolina, approximately 188,000 people in North Carolina are living with brain injuries. Nationwide, more than 3.5 million adults and children sustain a brain injury each year, the BIA estimates. Furthermore, one of every 60 people in the U.S. lives with a disability related to a TBI.
According to the Centers for Disease Control and Prevention, the most common causes of brain injuries are:
falls (35.2%)
motor vehicle accidents (17.3%)
being struck by or against an object (16.5%)
assaults (10%)
other causes (21%).
The problem is that not all people who sustain injuries realize they have suffered head trauma. Recognizing the signs and symptoms of a TBI allows an injury victim to seek treatment quickly. Early diagnosis and treatment improve an accident victim's chances of recovering from this type of injury.
Traumatic Brain Injury Signs and Symptoms
While not all head trauma will cause permanent impairment, even a simple bump or blow to the head can cause an injury capable of disrupting a person's normal brain function. A TBI injury may lead to changes affecting your thought processes, ability to learn, speech, emotions, temper control, stress level, memory, problem-solving abilities, behavior, and sensory perceptions.
If you fall and hit your head, sustain a blow to the head in a car accident, or have been struck in the head by an object, and are experiencing any of the following symptoms, you may be suffering from a TBI:
Loss of consciousness
Dizziness or problems with balance
Headache
Extreme fatigue
Fuzzy, blurred, or double vision
Nausea or vomiting
Weakness or lethargy
Difficulty concentrating
Inability to remember or retain new information
Irritability
Inexplicable anxiety or nervousness
Changes in sleep patterns
Mood swings
Impaired cognitive function
Respiratory troubles
Confusion
Slurred speech
Body numbness or tingling
Any of these signs after an accident may be a sign of TBI. Make sure to visit a doctor immediately for an accurate diagnosis and treatment.
Why Early Detection is Key
Brain injuries are considered to be an invisible injury. Every person responds differently, and a mild blow may cause very severe complications for some patients. But the injury may not be apparent at first. There is much left to be learned about the brain and how this delicate organ responds to trauma.
Fortunately, the majority of people who sustain a concussion, which is a mild brain injury, will recover fully and will generally do so within a few days or weeks. There are those for whom symptoms will last longer. Some brain injury survivors suffer the consequences of an injury for many months, or throughout their lifetime. The earlier a brain injury is identified, and the level of damage assessed through various tests such as a CAT scan, MRI, X-ray or other screening tools, the sooner treatment can begin to prevent more serious complications that could lead to permanent damage or even death.
How Can I Participate?
There are many ways to participate in the #ChangeYourMind public awareness campaign, including:
Visiting the official TBI Awareness Campaign website
Reading and sharing your story and the stories of those close to you
Connecting with the campaign on social media and downloading the Facebook Profile Frame
Downloading the #ChangeYourMind stamp
Buying #ChangeYourMind apparel from our online store
Every bit of participation counts when it comes to spreading the word about the impact of traumatic brain injuries. Be sure to visit the website and participate in any way you can.
Brain Injury Month in North Carolina
Each March, the Brain Injury Association of North Carolina (BIAANC) participates with the nationwide campaign and includes some state specific awareness campaigns alongside #ChangeYourMind.
One such campaign is Unmasking Brain injury, the goal of which is to give brain injury survivors a voice to inform others about what it is like to live with a brain injury. Participants are encouraged to download and wear a mask to show their support for this cause.
Members of our North Carolina Community including brain injury victims, their families, and friends are encouraged to become advocates for brain injury awareness. You can connect with other advocates in your community, write letters or schedule meetings with local and state politicians, and share your story and the stories of those close to you.
You can also learn more about brain injury legislation in the state and how changes to public policy can affect survivors and their families. BIAANC has a link for tracking local and statewide legislation here.
The goal of the state and national campaigns is to promote the dignity and respect that brain injury victims deserve.
Are You or Someone You Love the Victim of a Brain Injury?
If you or someone you love has become the victim of a brain injury caused by the fault of another in North Carolina, legal help is available. Our attorneys at Hardison & Cochran are here to answer any TBI claim questions you may have. We can advise you of your legal rights and help you seek compensation if the injury was the result of an act of negligence. We represent all types of TBI victims and are committed to doing everything we can to help you to seek the compensation you deserve.
Contact a skilled Raleigh TBI attorney at Hardison & Cochran today to schedule your free case evaluation.
Sources:
Brain Injury of North Carolina: Brain Injury Awareness Month 2018
Brain Injury Awareness of North Carolina: Unmasking Brain Injury
Brain Injury Association of America: Change Your Mind Awareness Campaign
CDC: Injury Prevent & Control: Traumatic Brain Injury, What are the Signs and Symptoms of Concussion?