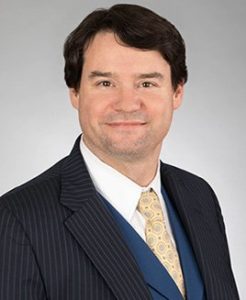 Hardison & Cochran Managing Partner Benjamin T. Cochran has been recognized by his peers as one of the top workers' compensation lawyers in the United States.
Mr. Cochran, managing partner of Hardison & Cochran, is listed in The Best Lawyers in America 2019 in the "Workers' Compensation – Claimants" practice area.
Mr. Cochran is a Board-Certified Specialist in North Carolina Workers' Compensation Law and has been recognized by Best Lawyers each year since 2014.
As a workers' compensation claimants' attorney, Mr. Cochran helped thousands of workers in North Carolina who have suffered injuries on the job or developed work-related illnesses to obtain workers' compensation benefits.
Workers' Compensation, a state-administered insurance program that most employers are required to carry, is designed to pay the cost of medical care of injured employees and replace a portion of lost income after a work-related injury or illness.
Best Lawyers' peer-reviewed listings are now published in nearly 70 countries around the world. The selection process used by Best Lawyers is designed to obtain a consensus opinion from among leading lawyers in the geographic region and legal practice area through a survey about the professional abilities of their colleagues.
Best Lawyers partners with U.S. News & World Report, which is known for its rankings of colleges and universities, to rank law firms in the United States.
Since 2015, the Hardison & Cochran law firm also has been named in the annual editions of U.S. News-Best Law Firms in the field of Workers' Compensation-claimants for the Raleigh metropolitan area. Firms are eligible for listing in the categories in which they have attorneys listed.