Paragard IUD Lawsuit in Raleigh, North Carolina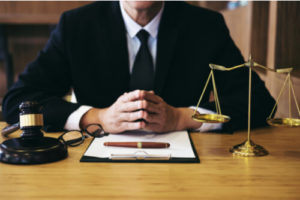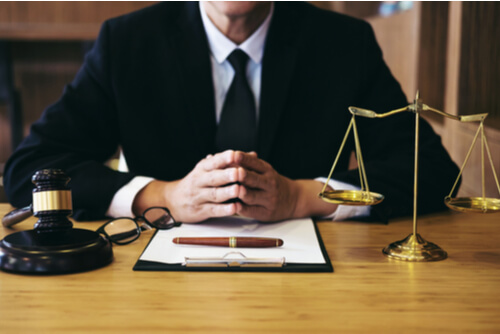 ParaGard is a T-shaped plastic birth control device that is inserted in a woman's uterus to provide long-term birth control for up to 10 years. The IUD has copper wire wrapped around the plastic frame that causes an inflammatory reaction that is toxic to sperm and eggs, preventing pregnancy. The Paragard IUD is marketed as the only non-hormonal IUD. But the device has been linked with thousands of serious injuries and complications. Some women who have suffered injuries have brought lawsuits against the manufacturer of the Paragard T 380A IUD seeking compensation.
If you have suffered medical complications from a copper ParaGard IUD breaking apart during removal, becoming embedded in your uterus or migrating in your body, you may have a right to seek compensation for your medical bills from the manufacturer. Medical manufacturers should not reap profits while patients are harmed by defective medical devices.
The attorneys at Hardison & Cochran are reviewing injury claims involving the Paragard T 380A in North Carolina. One of our attorneys can review your medical records and discuss your legal options during a free and confidential consultation. Hardison & Cochran has been in business more than 30 years and has multiple offices in North Carolina. You may be entitled to seek compensation for your medical bills (including surgery), lost income and pain and suffering.
Can You Sue the Paragard Manufacturer?
ParaGard T 380A IUD was developed, manufactured and marketed by Teva Pharmaceutical Industries Ltd. and its subsidiary. The Food and Drug Administration approved the Paragard IUD in 1984.
Teva sold the global rights to manufacture and sell Paragard IUD to the Cooper Companies for $1.1 billion in 2017. Both Teva Pharmaceutical and the Cooper Companies are potentially liable for injuries caused by Paragard T 380a IUD.
Manufacturers of medical devices have a legal responsibility to make products that are safe and effective when used as directed and to warn of any harmful side effects. When medical devices have defective designs, they may cause harm to some people who use them. When that happens, the manufacturer may be held liable for the injuries.
Paragard is a long-lasting IUD. But the manufacturer's information states that the device must be removed from the patient's uterus after 10 years. The removal procedure normally occurs in a doctor's office.
In some cases, the Paragard IUD may become stuck or embedded in the woman's uterus, making it difficult to remove and increasing the risk of breakage during removal. A woman may have to undergo surgery to have the device removed.
Medical device manufacturers are legally required to warn doctors of potential hazards of using a medical device and how to avoid injury. The plastic arms of the Paragard IUD have a tendency to break during removal. But the manufacturer has failed to warn consumers adequately of the increased risk of serious injury when using the product. The warning label did not provide adequate instructions to doctors about how to remove the IUD without breakage.
If you have had to undergo exploratory surgery to locate and remove broken pieces of a Paragard IUD or have had a hysterectomy because of Paragard IUD complication, you may have a legal right to seek compensation for your medical bills and other losses. The Paragard IUD injury lawyers at Hardison & Cochran are available to review your medical records and discuss the steps that you can take to pursue compensation. The case review is free and confidential.
What Injuries Can Paragard Cause?
The following types of injuries are associated with the Paragard IUD:
IUD becoming embedded in the uterus
IUD migrating within the body
Perforation of the wall of the uterus or cervix
Ectopic pregnancy
Scarring
Inflammatory reaction to the copper element in the IUD
Expulsion of the IUD from the uterus
You may be more likely to expel the Paragard IUD if have heavy periods, have previously expelled an IUD, are younger than 25 or had the IUD inserted right after childbirth. Some patients may require exploratory surgery to retrieve the broken IUD pieces still inside the body.
You should contact your doctor immediately if you experience any of the following symptoms and you believe that the Paragard IUD is no longer in place:
Heavy vaginal bleeding
Worsening pelvic pain
Severe abdominal pain or soreness
Vaginal discharge
Fever
Bleeding after sex
Pain during sex for you or your partner
The Food and Drug Administration system for collecting reports from doctors and patients of problems with medical devices shows more than 37,000 reports of injuries and problems associated with the Paragard T 380a IUD. The total includes more than 15,700 involving serious injuries and 15 reports involving patient deaths.
More than 7,200 reports were filed in 2019, the highest number of any year.
The Paragard T 380A IUD has not been recalled and is still on the market.
What Are the Grounds for Filing a Paragard IUD Lawsuit?
The basis for filing a lawsuit against the manufacturer of the Paragard IUD is that:
the birth control device has a design defect
the IUD had a manufacturing defect
the labeling on the medical device failed to provide adequate warning of the risk of using the product
the manufacturer acted negligently and caused harm to consumers as a result.
Would I File an Individual Paragard Lawsuit or Join a Class Action Lawsuit?
Some women have filed individual lawsuits against Teva Pharmaceuticals for making a defective IUD and failing to provide adequate warning of the risks of using the medical device. More lawsuits are expected.
Our attorneys at Hardison & Cochran expect that the Paragard IUD lawsuits will eventually be consolidated as multi-district litigation (MDL) to expedite the handling of the cases by the courts.
Multi-district litigation differs from a class action case. Class actions merge all cases into one. In an MDL, the pretrial phases of the cases are handled together, but the lawsuits still proceed to trial separately. While every case stands on its own facts, MDL cases often end in a negotiated settlement to avoid the expenses of a trial.
Through a Paragard IUD lawsuit, women who suffered complications from using the medical device may seek money damages for medical bills including follow-up surgery, lost earnings while you were out of work, pain and suffering and other related losses.
Our attorneys at Hardison & Cochran would seek to recover the maximum amount of compensation for possible for you when pursuing a Paragard IUD lawsuit.
A woman injured by a Paragard IUD can seek to recover compensation for:
past and future medical expenses
past and future lost wages
emotional distress
loss of enjoyment of life.
Contact an NC Paragard Lawsuit Attorney
The attorneys at Hardison & Cochran handle cases involving defective medical devices on a contingency basis. That means that there are no upfront costs to file a Paragard IUD lawsuit. Our attorneys only receive a legal fee if we are successful in obtaining money for you through a negotiated settlement or court award.
North Carolina allows only a limited amount of time to bring a product liability lawsuit against the manufacturer of a defective medical device. That makes it very important to contact an attorney as soon as possible to evaluate whether you have a legitimate claim. If so, the defective medical device lawyers at Hardison & Cochran can start gathering evidence such as medical records to support your injury claim against the manufacturer of the Paragard IUD.
Contact us for a free and confidential legal consultation about your Paragard IUD lawsuit as soon as possible by calling 1-800-738-0449, or use our online contact form.