Class Action Claims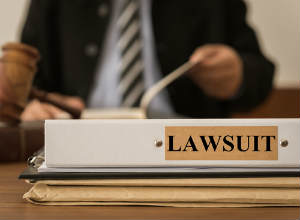 A class action lawsuit provides a way for a large group of people who have been harmed in a similar manner by the same company to band together and pursue a lawsuit more economically. One or more individuals serve as representatives of the larger group in pursuing the lawsuit. Class action cases allow the courts to handle valid claims of numerous people more efficiently and save time. Consumer class action lawsuits also serve a public benefit by helping regulators enforce standards and control products that may cause harm. This first step to joining a class action lawsuit is talking to a knowledgeable lawyer.
At Hardison & Cochran, our attorneys offer a courtesy case review to individuals who have been harmed and are interested in joining a class action lawsuit. A knowledgeable class action lawsuit attorney at Hardison & Cochran can review the details of your injury and discuss whether you qualify to take part in a class action lawsuit. If you are eligible to be a member of a class action claim, you will still need an attorney to advocate for you. Our attorneys will offer to represent you on a contingency fee basis. You will not owe an attorney's fee unless our law firm is successful in obtaining money for you through a class action settlement or mass tort court award.
Hardison & Cochran, Attorneys at Law has been providing quality legal representation to people across North Carolina for more than 30 years. Our law firm has court-tested experience representing individuals in class action lawsuits. Call to schedule a free and confidential case review with a class action lawyer at Hardison & Cochran.
What is the Purpose of a Class Action Lawsuit?
When one defective product or one harmful action injures many people, bringing a class action lawsuit may be the most appropriate way to resolve the issues.
A class action allows a court to manage a large number of lawsuits that would be nearly impossible to handle if each individual had to file a separate lawsuit and come before the court as a named plaintiff. In a class action lawsuit, the plaintiffs—the class— are treated as one plaintiff. In some instances, the group of people alleging harm may number in the hundreds or thousands.
The way the large group proceeds to trial as one plaintiff is a key distinction of class action suits from multi-district litigation, in which pre-trial issues are handled collectively, but lawsuits are tried individually.
The types of claims addressed in class action lawsuits include:
Injuries caused by a defective or dangerous product
Misleading marketing or false advertising
Fraud.
Most class action lawsuits are settled out of court. The members of the class that filed the lawsuit receive a portion of the settlement, after attorneys' fees and expenses are deducted.
How to File a Class Action Lawsuit
A class action lawsuit permits a big group of people who have sustained similar harm from a company's defective product to sue the company and demand compensation without having to file dozens or hundreds of lawsuits.
A lawsuit must be designated by the court as a class action lawsuit. After the attorneys file a motion with the court, the court reviews the details of the case to determine if class action certification is appropriate.
The court reviews the facts to determine whether the number of people involved make separate lawsuits impractical, whether the claims share common questions of law, whether the same defendant allegedly caused the harm and whether proceeding as a class would be superior to other methods of resolving the legal issue.
The court also evaluates whether the claims of the proposed lead plaintiffs—the class representatives—are consistent with those of the other members of the class. If so, the court will certify the case as a class action lawsuit.
If you reside in North Carolina and believe that you may be entitled to join a class action lawsuit, the quickest way to clarify your legal options is to talk to a knowledgeable lawyer at Hardison & Cochran in Raleigh. We work with other law firms across the nation in representing clients in class action cases. We offer a free case review to help you understand if joining a class action lawsuit is in your best interest.
How Do I Join a Class Action Lawsuit?
You may receive one or more notices in the mail informing you that you may be affected by an ongoing class action lawsuit. You have a right to be notified if you are affected. Often everyone affected is part of the class and you don't have to do anything, unless you wish to opt out of the class action and pursue a separate lawsuit. Some people assume incorrectly that if a class action lawsuit has already been formed, that it's too late for others to join. But you may still make a claim for your losses as a result of the injury.
The notice will explain the details of when and how you need to submit a claim in order to receive a portion of the settlement.
If a class action lawsuit requires "opting in," then you have to indicate affirmatively that you wish to participate in the lawsuit as a member of the class. The notice will provide directions about how to join the lawsuit and any other steps you need to take.
If your injuries are extremely serious, you should talk to a knowledgeable class action lawsuit lawyer about whether you should opt out of a class action lawsuit. In that case, it may be to your advantage to file an individual lawsuit rather than being part of a class action. You may be eligible to claim a larger amount of compensation as an individual than as a member of a large group.
Keep in mind that if you join a class action lawsuit, then you give up the right to file an individual claim against a company. If the class action lawsuit is not successful, then you have no other recourse.
It's best to consult with an experienced attorney at Hardison & Cochran if you believe that you may have a class action claim.
Examples of Class Action Lawsuits
Dangerous Drugs—Prescription drugs may have unintended side effects causing harm to large numbers of patients who take the medication. Pharmaceutical companies have an obligation to make products that are safe and effective and to warn of any known or foreseeable side effects. If a drug company recalls a defective drug or fails to provide adequate warning of foreseeable adverse effects, consumers who suffer similar injuries from the product may be entitled to join a class action lawsuit. Some unsafe drug cases may be handled as cases and some as multi-district litigation.
Medical Devices—Some medical devices such as certain types of hip implants or hernia mesh may have dangerous side effects and cause injuries to thousands of patients. Those injured may have a right to hold the manufacturer accountable for the avoidable injury.
Product Recalls—A company such as an automotive manufacturer or parts supplier may issue a product recall after a hazard has been publicized about the product. Consumers who were harmed by the product defect may participate in a class action claim against the manufacturer.
Toxic Spills and Environmental Contamination—Members of a community or a group of neighborhood residents who are harmed by toxic chemicals or emissions may sue the company that caused the environmental spill or contamination.
Cancer Claims—Firefighters use firefighting foam to extinguish fires involving flammable liquids such as jet fuel or liquids from overturned tanker trucks. But aqueous-film-forming foam (AFFF) contains toxic chemicals that may cause firefighters to develop certain types of cancer such as kidney cancer or testicular cancer. Those injured may have a right to file a firefighting foam cancer lawsuit against the foam manufacturer.
Contact an NC Class Action Lawsuit Lawyer
If you have been harmed and have questions about whether you may be entitled to take part in a class action lawsuit, speak with a knowledgeable attorney at Hardison & Cochran. We can review the specific details of your injury and evaluate whether your injury is similar enough to others to qualify you to join a class action lawsuit.
Hardison & Cochran is an established North Carolina personal injury firm with offices in Raleigh, Durham, Fayetteville, Dunn, Greensboro, Southern Pines and Wilmington. Our North Carolina class action lawsuit firm has the resources to pursue these complex cases. We work with other law firms across the country in pursuing class action lawsuit settlements for our clients. The initial consultation with a class action lawsuit attorney is free and carries no obligation. Contact us today.