Defective Medical Device Lawyer in Greenville, NC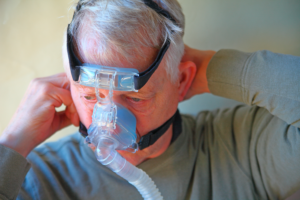 You have every right to expect that the medical devices and implants you rely upon are effective for their intended purpose and will help treat a health condition. However, like other products, medical devices can have defects that pose a risk to people who use them. Every year, the U.S. Food and Drug Administration receives several hundred thousand reports of suspected patient injuries, deaths, and device malfunctions associated with medical devices.
If you suspect that you have been harmed by a defective medical device, let a Greenville defective medical device attorney with Hardison & Cochran help you understand your legal options. We can hold the manufacturer of a defective medical device accountable for the injury you have suffered.
For more than 30 years, our firm has advocated on behalf of hard-working people in Greenville and throughout North Carolina who have been harmed through no fault of their own. We are ready to handle your defective medical device claim on a contingency fee basis. You won't owe us anything unless we recover compensation for you through a settlement or a court award.
Reach out to the personal injury attorneys at Hardison & Cochran for a free initial case review. We have multiple offices throughout North Carolina to serve you conveniently, including an office in Greenville.
Types of Defective Medical Devices
Some of the types of medical devices that commonly lead to defective medical device claims include:
Hip, knee, and ankle implants – A defective implant can cause serious side effects such as excessive bleeding, infection, and looseness in the joint. Defectively designed or manufactured hip implants may also sustain excessive wear and tear, causing patients to experience reduced quality of life as their implant fails. An early failure of an implant will require a patient to undergo additional surgeries to remove and replace the implant.
Inferior Vena Cava (IVC) filters – Also called mini-stents, IVC filters are intended to prevent blood clots from traveling to the lungs and causing life-threatening conditions such as pulmonary embolisms. However, defectively designed filters or filters that come with inadequate instructions can lead to complications such as movement of the device, perforation of the inferior vena cava, arrhythmia, or heart valve problems.
Continuous Positive Airway Pressure (CPAP) machines – CPAP and BiPAP machines are used to help people with sleep apnea by preventing respiratory distress during sleep. Certain models of the machines have been recalled because the sound-absorbing insulation in the device can deteriorate into tiny particles that can end up in the device's air pathway and may be inhaled by users. This can lead to medical problems such as airway obstructions and lung infections.
Vaginal meshes – Surgical meshes are used to correct pelvic organ prolapse. When they are defectively designed or manufactured, they can cause complications such as erosion of tissue, infection, pelvic abscesses, and damage to surrounding organs.
Intrauterine Devices (IUDs) – A birth control implant can result in complications if the device becomes loose. The complications can include pelvic inflammatory disease, ovarian cysts, and uterine perforation, which can result in damage to the reproductive organs.
Consequences of Dangerous Medical Devices
Some of the complications caused by dangerous medical devices include:
Chronic pain
Infections
The necessity for revision surgeries to repair or replace defective implants or to repair damage to organs and tissues
Failure to relieve symptoms that prompted the use of the device
Permanent scarring, disfigurement, and disability
If you were harmed by a dangerous or defective medical device, you might be entitled to receive financial compensation for losses that you have incurred, including:
Medical expenses, including surgeries, hospital care, and rehabilitation services
Loss of wages or income if complications from a defective medical device prevent you from working
Physical pain and anguish
Emotional distress and trauma
Loss of quality of life or reduced life expectancy
Permanent scarring and disfigurement, including the loss of bodily functions or fertility
The family of an individual who is killed by a defective medical device may also be entitled to compensation for funeral and burial expenses, loss of their loved one's financial contributions to the household, and loss of their loved one's services, society, companionship, and guidance.
Who Is Liable for a Defective Medical Device?
You may be entitled to hold a defective medical device's manufacturer liable for the harm that you have suffered. A medical device manufacturer may be financially liable due to a design or manufacturing defect in the device or due to the manufacturer's failure to warn doctors and patients of the potential risks of using the device. A manufacturer could still be financially liable for defects even if the device was approved by the U.S. Food and Drug Administration.
How Long Do I Have to File a Defective Product Lawsuit?
Under North Carolina law, you typically have three years from the date that you were injured by a defective medical device to file a lawsuit against its manufacturer. This three-year deadline is known as the statute of limitations.
However, a patient may not immediately realize that they have been harmed by a defective medical device. The complications or injury may not appear for months or even years after the patient receives the device. Consequently, the statute of limitations may be paused until the patient discovers or should reasonably have discovered the injury. In no case can a defective medical device lawsuit be filed more than 12 years after the date that the device was purchased.
Get in Touch with Our Greenville Defective Medical Device Lawyer
Have you been injured by a defective medical device? Don't wait another day to seek justice for the harm that you have suffered. Contact a Greenville defective medical device lawyer with Hardison & Cochran for a free, no-obligation consultation. We can be reached online or by phone at 252-333-3333.