Zimmer Knee Replacement Recall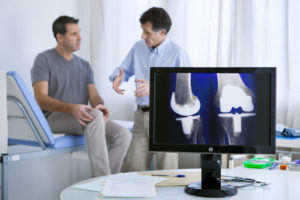 The U.S. Food and Drug Administration (FDA) has issued a Class II recall of all lots and sizes of the Persona® Trabecular Metal Tibial plate knee implant manufactured by Zimmer, Inc., according to an FDA recall notice posted on March 12, 2015.   Zimmer indicated that on February 16, 2015, Zimmer issued urgent recall notices to affected distributors, hospitals and surgeons via mail.
The knee implants pose a risk of early failure and patients may require further surgery.  The recall was issued because of an increase in complaints of radiolucent lines and loosening, and that cannot necessarily be seen on x-ray.  The product was sold and distributed worldwide, including in the State of North Carolina.
Recalled Product: Persona Trabecular Metal Tibial Plate / Persona TM Tibia-Prosthesis, Knee, Patello/Femorotibial, Semi-Constrained, Uncemented, Porous, Coated, Polymer/Metal/Polymer For use in either posterior cruciate retaining or sacrificing surgical procedures. The recall is for all sizes and lots.
Knee Replacement Patients Harmed by Unsafe Medical Devices Have Legal Rights
If you or a loved one has experienced pain and problems after having a knee replacement involving a Zimmer knee implant system, you may be entitled to compensation. The injury lawyers at Hardison & Cochran are ready to help if you suspect that you have been harmed by a defective medical device. We are available to review the specifics of your injury and advise you of your legal options at no charge.