Zimmer Hip Replacement Recall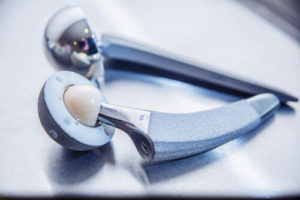 The Zimmer Durom Cup hip replacement system was a metal-on-metal hip system sold in the United States from 2006 until July of 2008.
In July 2008 Zimmer suspended sales and recalled the Durom hip system.  The recall was issued because the Durom Cup was failing within 2 years after hip replacement surgery in numerous patients. The high implant failure rates that led to the recall were caused by the Zimmer Durom Cup's inability to bond with the host bone, causing the implanted hip replacement part to migrate.
What You Should Do
If you are the recipient, or you know a recipient of the Zimmer Durom Cuphip system, you or such persons should speak with an attorney to understand legal rights involved.  If you have any questions please feel free to contact us for a free consultation.  Our attorneys are reviewing cases of those injured and are ready and able to assist.  We may be contacted directly at (800) 434-8399, or contact us through our website at www.lawyernc.com.