FDA Warns Maker of MicroSeal Hip Implant System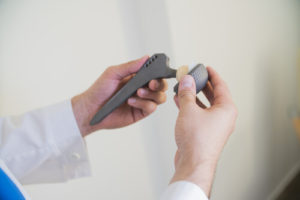 The U.S. Food and Drug Administration sent a warning letter to Signal Medical Corp., the manufacturer of the MicroSeal Total Hip Acetabular System, alleging that the company had been marketing a misbranded and unapproved medical implant device in violation of federal law.
Signal Medical Corp., an orthopaedic implants manufacturer based in Marysville, Michigan, is the maker of the medical device.
The FDA said that Signal Medical Corp. had received approval to market a MicroSeal Total hip replacement system, then made major design changes to the medical device and begun marketing it without receiving FDA approval.  The FDA said its inspectors had observed the design changes during an inspection of the Signal Medical Corp. plant in July 2014.
Specifically, the FDA said the implant system has a hood feature integrated with the liner that was not approved and the company is offering additional sizes of the product. The FDA said the company changed the shell and liner of the MicroSeal Total Hip implant without getting the modifications cleared.
Medical devices marketed in the United States are subject to the regulatory controls of the federal Food and Cosmetic Act, which is intended to protect consumers from dangerous medical devices and products. The FDA directed that the company to submit required information about the redesigned medical device to gain approval or face regulatory action.
What Should You Do
If you or someone you know underwent a hip implant procedure and received the MicroSeal Total Hip Acetabular System, you may want to contact a product liability lawyer to discuss your legal rights. Anyone injured by an unapproved or misbranded medical device may have a right to compensation. Our attorneys are reviewing new cases involving the MicroSeal Total Hip Acetabluar System and are ready to assist.
We can be reached at 1-800-738-0448 or contact us online through our website at www.lawyernc.com.