DePuy LPS Lower Extremity Dovetail Intercalary Component Lawyers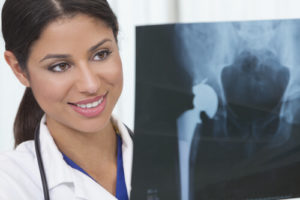 Attorneys from Hardison & Cochran are investigating cases of device failure in a DePuy Orthopedics leg bone prosthetic known as the LPS (Limb Preservation System) Lower Extremity Dovetail Intercalary Component.
The device is the subject of a Class I recall issued by the U.S. Food and Drug Administration (FDA) on July 11, 2013. The FDA says a portion of the device may fracture while the recipient is walking. This can lead to several problems, including pain, infection and the need for revision surgery to replace the faulty implant device.
A Class I recall is issued when there is a reasonable probability that use of the recalled product will cause serious adverse health consequences or death, the FDA says.
If you or a family member has experienced problems with a DePuy LPS Dovetail Component implant, the lawyers of Hardison & Cochran want to help you. You may be eligible to obtain compensation for your pain, suffering and financial costs.
You can learn more today by phoning us at (800) 738-0449 or contacting us through our online form. We can provide a free, timely and confidential review of your case and your legal options.
What Caused the LPS Dovetail Component Recall?
The DePuy Orthopedics LPS Lower Extremity Dovetail Intercalary Component is a prosthetic used to replace portions of femur or tibia bones in the leg. The device usually is used in patients who have suffered extensive injury due to catastrophic accidents, infections or tumors.
The FDA reports that the LPS Dovetail Component may fracture at the dovetail due to normal stress put upon it by the implant patient while walking. Patients who are active or weigh more than 200 pounds are at higher risk of fracture and device failure.
The FDA says in its recall notice that fracture of the LPS Dovetail Component may lead to:
Pain
Infection
Loss of function
Loss of limb
Neurovascular injury
Need for revision surgery.
DePuy issued its own recall notice to inform distributors, hospitals and surgeons of the device's potential failure and instruct them to stop distributing or using the recalled lots. DePuy did not recommend revision or additional followup in the absence of symptoms.
What Can a LPS Dovetail Component Recipient Do?
Recalls by DePuy or the FDA do nothing to help those who already have an LPS Lower Extremity Dovetail Intercalary Component implanted in their leg. Recalls also do not address those who have been injured by a fracture in the device.
At Hardison & Cochran, our attorneys are assisting patients who believe they have been harmed by implantation and failure of the DePuy LPS Dovetail Component.
We are reviewing cases to confirm failure of the medical device and determine patients' expenses, pain and suffering and how they should be compensated for this harm. Where warranted, we intend to prepare and pursue legal claims on behalf of DePuy LPS Dovetail Component patients and their families.
If you or a loved one has received a DePuy LPS Lower Extremity Dovetail Intercalary Component implant, you should discuss it with your orthopedist. You should also contact a lawyer experienced with faulty medical device claims to discuss your legal rights and the options available to you. If your implant or a family member's DePuy leg bone prosthetic has failed, you should obtain qualified legal help as soon as possible.
For an immediate, confidential and free consultation with Hardison & Cochran, call us today at (800) 738-0449 or contact us online.
For More Information:
Medical Device Recalls: DePuy Orthopaedics, Inc. – LPS Lower Extremity Dovetail Intercalary Component, U.S. Food and Drug Administration