Pradaxa Attorneys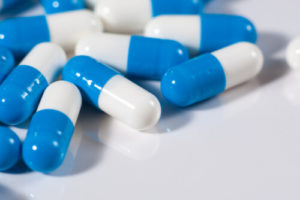 Pradaxa, also known generically as dabigatran etexilate mesylate, is a blood thinner drug manufactured by Boehringer Ingelheim Pharmaceuticals, Inc., and was approved for marketing by the FDA in October 2010 to reduce risk of stroke and blood clots in patients with non-valvular atrial fibrillation.  The FDA has indicated that due to its propensity to break down when exposed to moisture, the pills should be kept in their original packaging, and once the container is opened, the pills are only good for 60 days.
Concerns
A high number of adverse events were reported within months of the release of Pradaxa on the market, including death from internal bleeding.  Bleeding is a well-recognized complication of all anticoagulant therapies.  The FDA is evaluating post-marketing reports of serious bleeding events in patients taking Pradaxa, to ascertain whether those incidents occur more commonly than expected.  Pradaxa was introduced as a better alternative to Warfarin (Coumadin), allegedly requiring less monitoring than Warfarin and allegedly being easier to use. While Warfarin can be quickly counteracted by vitamin K doses when a bleeding issue occurs, there is no such quick fix for a bleeding issue from Pradaxa, and this significantly increases the risk of an uncontrolled bleeding even which may be fatal.  The FDA required the manufacturer to update its label after receiving a large number of adverse events reports, but the January 2012 added little information regarding bleeding events dangers and lack of a countermeasure; though the FDA has required the manufacturer to add information as to lack of a countermeasure, there is no black box warning.
What Should You Do?
If you take Pradaxa, do not stop without consulting your doctor.  The FDA has set forth that "Patients with AF should not stop taking Pradaxa without talking to their healthcare professional. Stopping use of blood thinning medications can increase their risk of stroke.  Strokes can lead to permanent disability and death."
Call your healthcare professional and seek immediate care if you develop any signs or symptoms of bleeding such as:   unusual bleeding from the gums; nose bleeding that happens often; menstrual or vaginal bleeding that is heavier than normal; bleeding that is severe or you cannot control; pink or brown urine; red or black stools (looks like tar); bruises that happen without a known cause or that get larger; coughing up blood or blood clots; vomiting blood or vomit that looks like coffee grounds.
Anyone suffering from internal bleeding due to Pradaxa may have a right to seek compensation.  Our attorneys are reviewing new cases of those injured and are ready and able to assist.  If you, or someone you know, was taking Pradaxa and has been diagnosed with internal bleeding problems, you contact us directly at 1-800-738-0449 or contact us through our website at www.lawyernc.com.