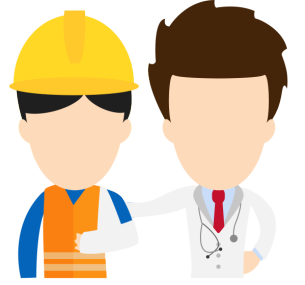 If you were injured in the course of your employment, you have the right to seek Workers' Compensation benefits. Sounds easy, right? In actual fact, obtaining benefits for your injury or work related illness is quite complicated in some cases. When dealing with insurance companies, problems can arise, including your employer denying that your injury occurred at work or the insurance provider declining to approve certain kinds of treatment.
Once a claim is delayed or denied, you can be dealing with serious financial difficulties including the inability to pay your medical bills and the loss of income associated with extended absence from work. As experienced Workers' Compensation attorney who have represented many injured workers, we've heard all kinds of excuses from insurance companies for denials. We've succeeded in overturning many of those denials by knowing what the law requires Workers' Compensation insurance companies to do.
Understanding Injured Workers' Rights Under North Carolina Law
Read these filing secrets that the Workers' Compensation insurance companies don't want you know.
1. You have the right to seek an independent medical examination (I.M.E.) at any point – even if your claim was denied. This may be necessary if the clinic or doctor you are directed to by the employer does not correctly evaluate your condition and need for treatment.You must submit a written request to your employer who could authorize and pay for the independent medical examination or you have to cover this cost yourself. When a request for an I.M.E. is denied or you and your employer cannot agree on what doctor you should see, it may be necessary to request the second examination through the North Carolina Industrial Commission, which handles workplace injury cases. The Industrial Commission can intervene and direct your employer to pay for this important second opinion, or may order the necessary treatment. For an I.M.E. after a denial of benefits, you have legal options under G.S. 97-18(c).
2. The Workers' Compensation insurance company has only 30 days to make a decision regarding your claim. Once you have filed your claim for workers' comp benefits, the insurance company has 30 days in which to accept, deny, or request more time to investigate the facts surrounding your workplace injury, illness, or condition. They may begin payments without admitting liability and have 14 days in which to do so under S. 97-18.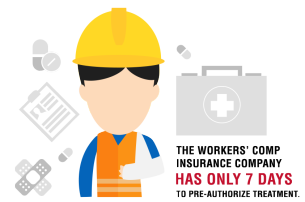 3. The workers' comp insurance company has only 7 days to pre-authorize treatment. If you are seriously injured, you need immediate treatment and medical care, and the insurance company has a system in place that pre-authorizes payment for this care. A failure by the insurance company to provide this pre-authorization within 7 business days will result in an automatic waiver of the insurance company's right to contest the requested treatment under S. 97-25.3 unless the parties have agreed to a time extension.
4. The workers' comp company's Pre-authorization Agent is required to acknowledge receipt of your pre-authorization request within 2 days. The acknowledgement of receipt must meet legal requirements as outlined in S. 97-25.3(a) (2).
5. Workers' Compensation insurance companies cannot require pre-authorization for some types of care. These include services for treatment of the following:
Emergency treatments.
Services for the diagnosis and/or treatment of a specific medical condition for which the insurer has not yet admitted liability in a case involving an illness or injury that could be eligible for compensation.
6. Workers' compensation insurance companies make mistakes. These companies have systems in place to stay in compliance with state law, but they still make mistakes. You have a legal right to hire the Workers' Compensation attorney of your choice to review every fact and detail of your case to determine whether your employer or the insurance company has failed to comply with state law. Their errors can work in your favor, in the end.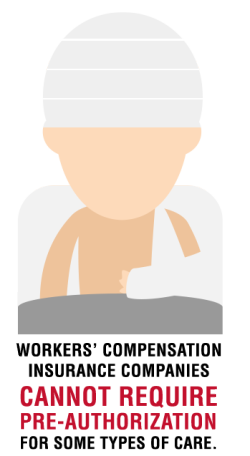 Injured in a Work Accident in Raleigh?
At Hardison & Cochran, we represent injured workers and help them pursue justice in work related injury cases in Raleigh and across North Carolina.
If your employer has contested your injury claim or the insurance company has denied you benefits or is giving you the run around, we know exactly what to do. Call us today for an explanation of your legal options. We fight for injured workers against these big insurance companies and we know what it takes to win. We are on your side. Contact an experienced Workers' Compensation attorney at Hardison & Cochran now. Learn more about workers' compensation here.