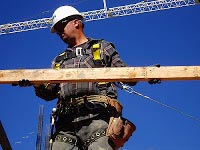 Yesterday, officials from the N.C. Rate Bureau, NC Industrial Commission and the NC Press Association met and agreed to strike a law which made employers insurance policies private. While this is just an agreement and not actively in play right now, the Raleigh News and Observer reports that leaders do not anticipate any hurdles in getting it done in the first of 2013.
Policies being available for the public isn't new, but in the summer of 2012 much of the information became confidential when the legislature changed the law. In the News & Observer report, Rep. Dale Folwell says that the records were made confidential by the urging of the Industrial Commission and the Rate Bureau.
In August of 2012, Mandy Locke and David Raynor of the News & Observer had a three part series on workers' compensation in North Carolina. Below, we have linked each article:
Cheating businesses make it tough for honest employees (Part 1)
Injured worker pays for employer's gamble (Part 2)
Inept bureaucracy lets dishonest businesses win (Pat 3)
* Photo courtesy of gregory via Flickr Creative Commons.